Sales Lead - Workforce Management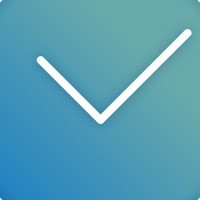 Veryable
Sales & Business Development
Dallas, TX, USA
Posted on Saturday, September 2, 2023
Overview:
Veryable is delivering cutting-edge technology to manufacturing and supply chain companies and transforming the way they operate in the USA. We have created a marketplace where businesses and workers make their own choices about when, where and how to work. Veryable is hiring industrious, energetic, growth-oriented professionals who have a passion for manufacturing, logistics, or supply chain. We hire people who are willing to learn, work in a team environment (in the office to connect in real-time) and aspire to grow in their career based on results and hard work. If you're interested in growing professionally, bringing disruptive technology to the market, and learning on the job, you should apply!
What We Need:
Veryable is seeking an experienced salesperson to join our team as a Workforce Management Sales Lead in Dallas! You will have the opportunity to take a new product to market in the manufacturing, logistics, and supply chain industries. Our new Workforce Management Tool (released in April) streamlines the labor planning process and unlocks productivity with data-driven scheduling for a business's entire workforce replacing manual Excel labor planning. There's no tool like it in the market.
This position requires grit and a determination to win! We need people who are ready to not only invent new and better ways to hit goals but also be creative to find the best ways to take new products to market.
What You'll Do:
Clearly articulate Veryable's Workforce Management value proposition and engage our business users in a consultative approach from adoption to implementation to account management
Develop a pipeline of prospective new users in the manufacturing, logistics, and supply chain industries across the United States
Earn users' trust by effectively communicating Veryable's short and long-term value across different aspects of their business
Retain customers once they are onboarded to the new product
Build brand awareness and initiate/maintain relationships using various communication channels
Identify best practices and techniques in the Workforce Management onboarding process that can be deployed more broadly throughout the organization
Provide feedback from customers to the appropriate Veryable Teams to align product functionality with customer priorities
Promote and uphold our company values, reputation, and culture
Qualifications:
The following are representative of the skills and experience we are looking for, but please consider applying even if you do not meet 100% of the criteria.
Ideal candidates bring >2 years of work experience (e.g. part-time work while at school, internship, etc. qualify)
Passionate about Veryable's offerings, vision, and mission
Desire to build or enhance a career in sales and operations
Eager to learn and desire to grow professionally with a winning attitude
Coachable – takes feedback with humility and confidence to try again
Self-starter, industrious individual who has demonstrated success in a competitive environment (eg. Sport, music, etc.)
Proven success as B2B sales professional
Experience selling SaaS products desired
Strong communication skills with ability to story tell and win hearts and minds with direct and plain language
Detail oriented with proven ability to take a complex problem and break it down using data
Collaborative and willing to think broadly while working with a cross-functional team to drive growth
Highly proficient with MS Office Suite of products (Excel, PowerPoint)
Ability to be in office every business day
Who We Are:
At Veryable, our mission is to accelerate next generation capabilities in the manufacturing and logistics space by enabling businesses to scale production in real-time to changing needs and conditions.
The journey to the next generation of manufacturing and logistics starts with addressing labor as the first critical constraint in meeting production demand. Our co-founders had a vision of making the gig economy accessible to manufacturing and distribution through both a mobile app for workers and a suite of business tools for companies to assess their labor needs and access labor when they need it. This technological innovation has allowed businesses to address the routine variability of their production demand with labor that is available just in time.
Veryable is committed to creating a diverse environment and is proud to be an equal opportunity employer. All qualified applicants will receive consideration for employment without regard to race, color, religion, gender, gender identity or expression, sexual orientation, national origin, genetics, disability, age, or veteran status. Veryable abides by all laws deemed constitutional and does not discriminate on the basis of vaccine choices or violate your personal healthcare privacy.