Operations Coordinator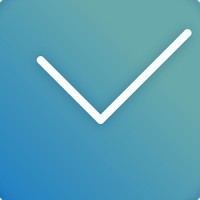 Veryable
Administration, Operations
St Charles, MO, USA
Posted on Wednesday, May 24, 2023
Overview
Veryable is seeking an industrious team player to fill a mission-critical position on our Greater St. Louis team as an Operations Coordinator. This is a high-visibility opportunity to work and grow with a tech-based and fully funded start-up in the Greater St. Louis market.
In this role, you will be responsible for supporting Veryable business users and operators with the execution of "Ops" and interactions with our technology platform.
The position is a full-time role with benefits and reports to the General Manager of the Greater St. Louis market.
The Operations Coordinator is the 'glue' of each local marketplace, so if you're a courageous problem-solver who loves a challenge and thrives in a team environment, we want to hear from you!
Your Responsibilities
Serve as the primary point of contact for operational support to optimize user experience
Coordinate Veryable operators and communicate instructions, as appropriate
Respond to all inbound inquiries and proactively support marketplace efficiency
Provide proactive coaching to all marketplace users
Provide team with support for business development and other growth initiatives
Educate business users and operators on best practices to encourage technical self-sufficiency
Collaborate with regional team to deliver maximum value, execute team goals, and grow Veryable's Greater St. Louis market
Ensure communications and resolution of issues are timely and in accordance with company values
Maintain daily operations scorecard for the marketplace
Provide feedback to Technology Team on user experience/bugs
Support Business Development through cold calls, email campaigns, or consultations
Contribute to the development of Supply Side marketing materials and promote on social media
Required Qualifications:
An interest in Manufacturing, Operations and Supply Chain Management
Strong interpersonal and communication skills
Excellent problem-solving skills
Desire to work in a fast-paced startup environment
Highly organized with excellent attention to detail
Proficiency in Microsoft Office suite (Word, Excel, and PowerPoint)
Neither worked at nor 'studied processes' of a FAANGS company (Facebook/Meta, Amazon, Apple, Netflix, Google or any other Silicon-valley based company)
Preferred Qualifications:
BA or BS degree - recent and upcoming graduates encouraged to apply
Studies focused on operations, supply chain, manufacturing, or industrial technology
Shop floor or scheduling experience in a Manufacturing, Logistics or Warehousing environment
Operational position such as food service or retail
About Veryable
At Veryable, our mission is to accelerate next generation capabilities in the manufacturing and logistics space by enabling businesses to scale production in real-time to changing needs and conditions.
The journey to the next generation of manufacturing and logistics starts with addressing labor as the first critical constraint in meeting production demand. Our co-founders had a vision of making the gig economy accessible to manufacturing and distribution through both a mobile app for workers and a suite of business tools for companies to assess their labor needs and access labor when they need it. This technological innovation has allowed businesses to address the routine variability of their production demand with labor that is available just in time.
Veryable is committed to creating a diverse environment and is proud to be an equal opportunity employer. All qualified applicants will receive consideration for employment without regard to race, color, religion, gender, gender identity or expression, sexual orientation, national origin, genetics, disability, age, or veteran status. Veryable abides by all laws deemed constitutional and does not discriminate on the basis of vaccine choices or violate your personal healthcare privacy.