Director of Business Development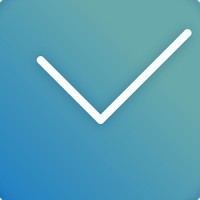 Veryable
Sales & Business Development
Washington, DC, USA
Posted on Monday, March 20, 2023
Overview:
Are you an energetic, growth-oriented professional seeking to apply your skills in a meaningful career at one of the hottest B2B startups in the industry? Veryable is seeking a creative, conscientious team player to drive local business development initiatives in our recently launched market covering the DMV area. In this role, you will interact with decision-makers and key players in manufacturing & distribution organizations, effectively communicating the value of Veryable's innovative technology within their organization. The ideal candidate will thrive in a fast-paced environment and establish themselves as a trusted advisor to our target audience. Your primary objective will be to drive business development, account retention, and revenue growth in our Central Indiana market in accordance to the strategic plan through persistence, drive, and impactful communication of Veryable's cutting edge technology. This position is a full-time role based in DC and reports to the General Manager of the DMV market team.
Your Responsibilities:
Promote and uphold our company values, reputation, and culture
Develop target lists, build brand awareness and initiate/maintain relationships with clients through various forms of communication (cold calls, email campaigns, social media)
Manage CRM and identify scalable ways to generate interest and attract clients
Conduct presentations to potential clients, persuasively educating them on the value of using Veryable's platform
Leverage a variety of tools including LinkedIn, ZoomInfo, Hubspot, etc. to manage the business development process
Conduct site visits and consultations to cultivate strategic accounts and partnerships;
Maintain compliance with operational and business development metrics;
Create strategic roadmaps to onboard new clients and establish benchmarks for their success with Veryable
Conduct market research to stay current on industry and market trends and tailor approach to remain competitive
Provide a product-market fit feedback loop into the product management
Collaborate with regional team to deliver maximum value, execute team goals, and grow Veryable's footprint
Ideally, you will possess the following:
2-5 years experience in business development
Desire to work in a fast-paced tech startup environment
Strong analytical skills, e.g., excel modeling, etc.
Ability to manage a workflow, receive coaching, and operate in a collaborative environment
Previous experience within a SaaS, Account Management, or Operations environment
Availability to work in-office at our location in southwest Indianapolis
Who We Are:
Veryable's mission is to revitalize the manufacturing and logistics sectors with a new labor model: an on-demand marketplace built on a sharing economy model for skilled blue collar labor. The "pooled labor" approach provides businesses with access to infinite, flexible capacity in real-time, allowing them to grow revenue and eliminate the cost to scale. At the same time, it gives any skilled worker continuous access to income. We are committed to transforming an antiquated and inefficient labor market into one that puts more people to work and eliminates constraints and unnecessary burdens on businesses.
Veryable is committed to creating a diverse environment and is proud to be an equal opportunity employer. All qualified applicants will receive consideration for employment without regard to race, color, religion, gender, gender identity or expression, sexual orientation, national origin, genetics, disability, age, or veteran status.