Delivery Director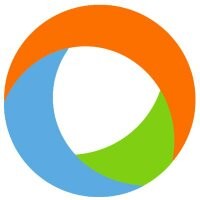 HighRadius
Administration
Hyderabad, Telangana, India
Posted on Thursday, August 19, 2021
Position Summary
The Delivery Director is responsible for delivering consulting projects to Fortune 1000 clients. He/ She will be owing client engagements and running these projects parallel till closure. The Director of Consulting is also responsible for creating project plans, executing those and delivering on time with high quality, value and with customer delight. Bringing strategic changes in project execution and people management will be another key contribution in this role.
Roles and Responsibilities
Essential Functions:
Handle multiple projects and clients in parallel from Fortune 1000 companies and across geographies.
Plan for a quarter ahead and develop an execution plan for projects and people in the team. Need to be ahead of both client and internal resources in planning and execution.
Ensure that team's deliverables have minimal iterations.
Make sure that the projects are achieving value and figure out ways to achieve it if there is a gap.
Build Rapport with clients and manage them effectively, high end consulting touch would be required
Manage escalations, variations, complexities in projects and effectively.
Need to think, propose and develop frameworks for disruptive results in project execution, client handling, resource utilization, resource mentoring etc.
Need to work with cross functional teams, establish connect and work as a single team.
Demonstrate Confidence and comfort in client discussions.
Experience:
Minimum 4 years of experience as Project manager or Director or equivalent role
Minimum 2 years of experience managing multiple projects, leading cross-functional teams and tracking the project progress against the plans
Experience in leading and mentoring people as part of the project life cycle.
Experience with Invoice-to-Cash related business process is desirable
Experience in providing inputs that would have strategic impact
About Us:
HighRadius offers cloud-based Autonomous Software for the Office of the CFO. More than 700 of the world's leading companies have transformed their order to cash, treasury and record to report processes with HighRadius. Our customers include 3M, Unilever, Anheuser-Busch InBev, Sanofi, Kellogg Company, Danone, Hershey's and many more.
We at HighRadius firmly believe that a product is only as good as the people behind it. Whether it's product development, customer support, sales or operations, all our employees see the direct impact of their work. As one of the fastest growing FinTech software companies and a leader in the Fortune 1000 space, HighRadius focuses on hiring talented and motivated people from diverse backgrounds.
If you want to channel your ambition and drive for success, you belong with HighRadius! Check out our company's website to learn more about our fun culture, great benefits, read customer and employee testimonials, and more!