Cloud & Application Testing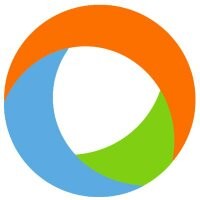 HighRadius
Hyderabad, Telangana, India
Posted on Wednesday, May 24, 2023
About US
At High Radius, we pride ourselves in our people and products. We are looking for an associate who are passionate about security threats and vulnerabilities and understand how to break the system from both the application and network perspective. Who can focus on identifying and assessing vulnerabilities in software systems, Networks.
Position Summary
Cloud penetration tester would assess the strengths and weaknesses of a cloud system to improve its overall security posture. Cloud penetration tester helps to: Identify risks, vulnerabilities, and gaps. Impact of exploitable vulnerabilities. Determine how to leverage any access obtained via exploitation.
Responsibilities
Experience on Vulnerability Assessment and Penetration Testing for Infrastructure, Networks, Web Application, Web Services/API, Databases, Mobile application, etc
Cloud penetration tester need to Identify risks, vulnerabilities, and gaps. Impact of exploitable vulnerabilities
Expertise with industry standard security best practices and multiple techniques for penetration testing
Advanced experience with multiple open-source tools for security testing
Well versed in OWASP Code Review concepts & identifiers
Well versed with OWASP - Top Ten and WASC Threat Classifications
Experience with red teams or CTF (Capture the Flag)
Demonstration of proof of concepts for exploits, manual penetration testing
Conduct security assessments, risk analysis and root cause analysis of security incidents
Work on open source and commercial security assessment tools e.g. Burpsuit, Nessus, Appscan, nmap etc
Qualification
Technology Stack: Cloud Security Testing, Penetration Testing, Vulnerability Assessment, Network Security Testing, Application Security Testing, CTF, OWASP, Nessus, Qualys, kali linux, Burpsuite
Experience Range: 2 to 8 Years
Certification Preferences: OSCP, GPEN, GREM, GIAC, GCFA, CEPT, CPT, CEH
Role: Security Engineer – final role will depend on candidate's experience and credentials
Education: BE/B. Tech/MCA/M.Sc./MTech/Bsc
About Us:
HighRadius offers cloud-based Autonomous Software for the Office of the CFO. More than 700 of the world's leading companies have transformed their order to cash, treasury and record to report processes with HighRadius. Our customers include 3M, Unilever, Anheuser-Busch InBev, Sanofi, Kellogg Company, Danone, Hershey's and many more.
We at HighRadius firmly believe that a product is only as good as the people behind it. Whether it's product development, customer support, sales or operations, all our employees see the direct impact of their work. As one of the fastest growing FinTech software companies and a leader in the Fortune 1000 space, HighRadius focuses on hiring talented and motivated people from diverse backgrounds.
If you want to channel your ambition and drive for success, you belong with HighRadius! Check out our company's website to learn more about our fun culture, great benefits, read customer and employee testimonials, and more!