Java Architect - Cyber Security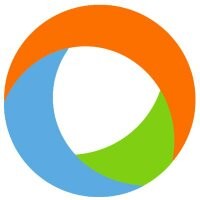 HighRadius
Software Engineering, IT
Hyderabad, Telangana, India
Posted on Tuesday, May 23, 2023
HighRadius is looking for a Java Architect for its Cyber Security Team

What's in it for You!!
Learning Opportunities: If you have a passion for technology, transitioning into a position as a software security architect will provide you the platform to make significant contributions to the area of architecture while working to safeguard the systems and data of your company and its clients.
Career advancement: Becoming a software security architect can help you advance your career.You could be able to take on increasingly important positions, such chief information security officer (CISO), or develop into a thought leader in the cybersecurity industry. You could discover a greater demand for your abilities and knowledge after transitioning to a software security architect profession.
This position is an opportunity to learn, develop, and establish a reputation as an innovator and a leader in the cybersecurity field.

Responsibilities:

● Work with Business analyst/Product Owner and understand Product requirements and create a security solution blueprint.
● Work with the Dev team to understand their solutions and determine security fitment.
● Provide secure service alternates while designing system
● Derive technical solution alternatives that meet Customer requirements.
● Review of cyber and cloud infrastructure, physical infrastructure and the threat landscape to ensure ongoing and continued maturity of the organization's security controls in addition to service support
● Strategize and deliver on immediate and long-term goals through teamwork and high standards while managing budget and resources within the Security Operations program;driving priorities, goals, and objectives that are measurable.
● Balance being collaborative, open, and approachable while still being firm on security policies and in facilitating progress and compromise.
● Provide management and technical leadership to the teams in delivering agreed SLAs and meeting promised deliverables.
● Responsible for new proposals and business development discussions with prospective customers. Work with the Sales team for new proposals
About Us:
HighRadius offers cloud-based Autonomous Software for the Office of the CFO. More than 700 of the world's leading companies have transformed their order to cash, treasury and record to report processes with HighRadius. Our customers include 3M, Unilever, Anheuser-Busch InBev, Sanofi, Kellogg Company, Danone, Hershey's and many more.
We at HighRadius firmly believe that a product is only as good as the people behind it. Whether it's product development, customer support, sales or operations, all our employees see the direct impact of their work. As one of the fastest growing FinTech software companies and a leader in the Fortune 1000 space, HighRadius focuses on hiring talented and motivated people from diverse backgrounds.
If you want to channel your ambition and drive for success, you belong with HighRadius! Check out our company's website to learn more about our fun culture, great benefits, read customer and employee testimonials, and more!