Product Manager/Senior Product Manager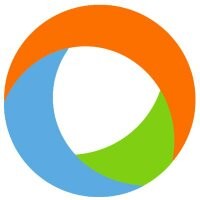 HighRadius
Product
Hyderabad, Telangana, India
Posted on Monday, May 22, 2023
Job Description
Looking for a product manager who will join the new initiatives program of HighRadius. The new initiatives program is like a startup accelerator where high performing teams are responsible to ideate and build new products. The product manager will be responsible to understand the industry challenges, define MVP scope in conjunction with startup lead and manage the entire product lifecycle.
Responsibilities
Conduct a survey and understand the industry challenges.
Ideate the product from scratch & define MVP scope in conjunction with startup lead.
Define product personas and user journeys.
Work closely with UX team and come up with VDs.
Work closely with Engineering/ QA to deliver the MVP.
Once the milestone of MVP is achieved and a couple of customers are signed up, expand the product management team.
Requirements
3+ years of experience in Product Management.
Should have worked on B2B products, preferably in finance domain.
Should have been owner of product or a module of product, preferable in b2b finance domain.
Should have managed products/ features around workflow management or business process mapping.
Should have a basic knowledge of modes of data exchange across systems, e.g., APIs, file base etc. such that you are able to work seamlessly with engineering and external partner teams.
Should have excellent documentation & communication skills in order to document the requirements and wireframes.
What's in it for you?
You will have the freedom to design and build the product from scratch.
You will be part of the 0 to 1 journey of the new products and experience the complete startup ecosystem
If the MVP is successful, the team will grow and you get to accelerate your career.
With a lean team, you would be the only one with a specific skill set and your position is extremely important for the success of the company. Your work will never go unnoticed. You get to take a lot of responsibilities.
Flexible work environment and you get to bring out your creativity on a daily basis and find solutions to complex problems.
You will be on HighRadius's payroll while you enjoy the startup journey.
Location: Hyderabad
About Us:
HighRadius offers cloud-based Autonomous Software for the Office of the CFO. More than 700 of the world's leading companies have transformed their order to cash, treasury and record to report processes with HighRadius. Our customers include 3M, Unilever, Anheuser-Busch InBev, Sanofi, Kellogg Company, Danone, Hershey's and many more.
We at HighRadius firmly believe that a product is only as good as the people behind it. Whether it's product development, customer support, sales or operations, all our employees see the direct impact of their work. As one of the fastest growing FinTech software companies and a leader in the Fortune 1000 space, HighRadius focuses on hiring talented and motivated people from diverse backgrounds.
If you want to channel your ambition and drive for success, you belong with HighRadius! Check out our company's website to learn more about our fun culture, great benefits, read customer and employee testimonials, and more!