Senior Automation Test Engineer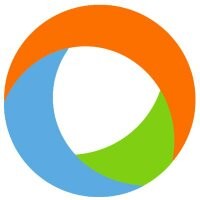 HighRadius
Quality Assurance
Hyderabad, Telangana, India
Posted on Thursday, May 11, 2023
Position Summary
As an Automation Selenium Test Engineer, Identify and select the automation test cases and execute complete testing phases for the product by applying various designs and documenting the automation test strategy.
Responsibilities:
Design & develop test plan and test HRC software products

Expand automation coverage using Java, TestNG, Cucumber & Rest Assured.

Debugging and troubleshooting issues within HRC products running on Cloud systems

Review product specifications and write the test case, develop test plans for assigned areas

Identifies issues and technical interdependencies and suggest possible solutions

Assist in the development and delivery of training to cross-functional teams

Recreate complex customer and production reported issues to determine root cause and verify the fix
Requirements:
Have an aptitude for software development/engineering

Need 2-8 years of testing experience with API Automation Tools

Have proven experience in writing and executing manual test cases for APIs

Should be resilient, empathetic, collaborative, detail-oriented, and self-motivated with excellent organizational, time and project management skills

Should be good logical thinker, with strong analytical and problem-solving skills, and a pro-active motivated approach to work

Have proven experience of Selenium, BDD-Cucumber Automation Test Suites - working on test frameworks using Selenium Web driver (Java).

Should be good persuasive communicator, with excellent verbal and written communication skills and have the ability to quickly learn technical methods and processes
Technical Experience Required
Good knowledge and hands on experience with Java, Java Script, Python Programming

Should have experience on API Automation tools like REST Assured, SoapUI, ReadyAPI

Should have experience on developing an automation framework with design patterns

Should have Hands on experience in implementation of Automation solutions and good at Test strategy

Should have good code debugging skills

Should have knowledge on Basic SQL queries

Experience of working within Agile and sprint cycles

Knowledge of JIRA or any other test management tool

Experience range 4-7 Years of experience
About Us:
HighRadius offers cloud-based Autonomous Software for the Office of the CFO. More than 700 of the world's leading companies have transformed their order to cash, treasury and record to report processes with HighRadius. Our customers include 3M, Unilever, Anheuser-Busch InBev, Sanofi, Kellogg Company, Danone, Hershey's and many more.
We at HighRadius firmly believe that a product is only as good as the people behind it. Whether it's product development, customer support, sales or operations, all our employees see the direct impact of their work. As one of the fastest growing FinTech software companies and a leader in the Fortune 1000 space, HighRadius focuses on hiring talented and motivated people from diverse backgrounds.
If you want to channel your ambition and drive for success, you belong with HighRadius! Check out our company's website to learn more about our fun culture, great benefits, read customer and employee testimonials, and more!