Associate Project Manager-Consulting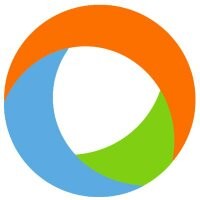 HighRadius
Operations
Hyderabad, Telangana, India
Posted on Tuesday, April 18, 2023
POSITION SUMMARY
The Associate Project Manager (APM) is responsible for managing and delivering consulting projects to Fortune 1000 clients. He/ She will be owing client engagements and executing these projects parallel till closure. The APM is also responsible for creating project plans, executing those and delivering on time with high quality, value and with customer delight. This is a highly visible and complex role since the candidate will be the point of contact and work with executives and users across the entire organization. The successful candidate must be extremely well organized, focusses on details, process-oriented, quality- minded and has the ability to articulate in written/verbal form. He/ she will not only use the existing methodologies/ templates for effective project execution, but also have opportunity to recommend process improvements.
ROLES AND RESPONSIBILITIES
Essential Functions:
Handle a portfolio of projects and clients in parallel from Fortune 1000 companies and across geographies.
Establish and maintain strong relationships with product delivery, the sales team, client and account managers.
Plan for a quarter ahead and develop an execution plan for projects and people in the team.
Monitor and Track Projects to ensure the Scope is delivered within Budget and Schedule per plan. Also ensure the Value/ROI committed to the customer is delivered.
Align with the recommended Processes to ensure 100% Quality Delivery with quality Documentation.
REQUIREMENTS
Bachelor or Master's Degree (preferably from a top reputed university), with Project Management certification.
Overall 6-10 years of professional services experience
Minimum 2 years of experience as Project manager or equivalent role demonstrating management and leadership experience, preferably in a fast paced consulting / professional services set-up.
Experience in leading and mentoring people as part of the project life cycle.
Strong organizational skills and detail oriented.
Strong Communication and presentation skills.
About Us:
HighRadius offers cloud-based Autonomous Software for the Office of the CFO. More than 700 of the world's leading companies have transformed their order to cash, treasury and record to report processes with HighRadius. Our customers include 3M, Unilever, Anheuser-Busch InBev, Sanofi, Kellogg Company, Danone, Hershey's and many more.
We at HighRadius firmly believe that a product is only as good as the people behind it. Whether it's product development, customer support, sales or operations, all our employees see the direct impact of their work. As one of the fastest growing FinTech software companies and a leader in the Fortune 1000 space, HighRadius focuses on hiring talented and motivated people from diverse backgrounds.
If you want to channel your ambition and drive for success, you belong with HighRadius! Check out our company's website to learn more about our fun culture, great benefits, read customer and employee testimonials, and more!