Manager Data Analytics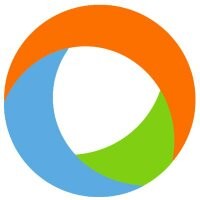 HighRadius
Data Science
Bhubaneswar, Odisha, India
Posted on Monday, April 10, 2023
Summary -
The Manager is a key hands-on leader of a team providing data analysis and insights, identify opportunities to improve automation and user adoption of the HighRadius Receivables Cloud applications for our Fortune 1000 clients across the globe. He/She will be owning solutioning for the identified automation improvement opportunities and is also responsible for delivering the project on time with high quality, value and inline with client project objectives. It is a hybrid of Data Analysis and Functional aspects of implementing application software. This is a highly visible and complex role since the candidate will be the main point of contact for maintaining the automation levels and work with client SMEs, stakeholders and users across client organization. The candidate must have strong solutioning skills, well organized, detail-oriented, quality-minded and possess excellent written and verbal communication skills. He/She will be responsible for guiding Data Analysts and Functional consultants to implement the design and achieve project automation objectives.
Responsibilities -
Gather data from a variety of sources and work with clients and other business stakeholders to identify opportunities to improve automation and adoption of the product.

Managing and providing insights with very large datasets using MS Excel/ Gsheets, python and SQL.

Analyzing and presenting findings and actionable suggestions for automation improvements.

Good understanding of regular expressions to find patterns in data, and identify opportunities for Product IP.

Building process automation to reduce the duration of repetitive tasks and make it scalable across clients for faster turnaround.

Demonstrate ability to take ownership of data and ensure data is accurate and validated.

Run and execute the project through the various phases of project life cycle including Design, Build, Testing, cutover, Go-live and hyper care.

Lead and oversee Data Analysts to ensure solution is delivered on time.

Keep the Program Director honest with regular status updates and any potential risks related to to project.

Clear and crisp communicator who can own client communication and can drive fluidity between all internal and external stakeholders.

Ultimately accountable for project success by ensuring client achieves business value and holding the Data Analyst accountable to KPIs and outcome metrics.
Requirements -
Bachelor's or Master's Degree from premier institutes like IIT/NIT/BITS or equivalent.

Experience with SQL queries, Python to research, analyze and troubleshoot data with an eye for details.

Advanced/expertise skills in Microsoft Office / G Suite.

Strong people management skills and lead a team of 20+ FTEs.

Strong solutioning, presentation and facilitation skills with internal and external stakeholders.

7-10 years of experience with a minimum of 5+ years of experience as Solution Architect/Technology Business Analyst role preferably in a fast-paced consulting,professional services set-up.

Strong analytical skills with a combination of solutioning and delivery management experience.

Experience with Order-to-Cash (O2C) related business process is desirable.

Experience working on ERP (SAP / Oracle) desirable.

Customer value and automation mindset. Prior experience in delivering tangible client automation improvement projects.

Experience in developing SQL queries to research, analyze, and troubleshoot data is a plus.

Willing to work Europe and US time zones (need based).

Must have excellent interpersonal and communication skills (written and oral).

KPI performance and KPI measurement. Ensure regular reporting and review.

Good project management skills.
About Us:
HighRadius offers cloud-based Autonomous Software for the Office of the CFO. More than 700 of the world's leading companies have transformed their order to cash, treasury and record to report processes with HighRadius. Our customers include 3M, Unilever, Anheuser-Busch InBev, Sanofi, Kellogg Company, Danone, Hershey's and many more.
We at HighRadius firmly believe that a product is only as good as the people behind it. Whether it's product development, customer support, sales or operations, all our employees see the direct impact of their work. As one of the fastest growing FinTech software companies and a leader in the Fortune 1000 space, HighRadius focuses on hiring talented and motivated people from diverse backgrounds.
If you want to channel your ambition and drive for success, you belong with HighRadius! Check out our company's website to learn more about our fun culture, great benefits, read customer and employee testimonials, and more!