Assistant Manager/ Manager, Product Strategy & Operations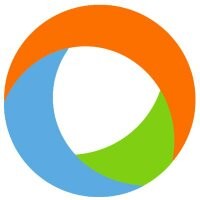 HighRadius
Product, Operations
Bhubaneswar, Odisha, India
Posted on Thursday, March 30, 2023
Position Summary
The goal of Strategy & Operations is to ensure we have the right products to move our business. As a leader in the team, you will work to drive results on high priority growth & efficiency levers. We also work closely with our cross-functional stakeholders to find opportunities, prioritize, test, rollout & iterate products and own the communication throughout the product development cycle. The role also provides wider support to the Product Management team to manage and report on the delivery of new products and initiatives. The employee in this role works closely with all departments with multiple stakeholders, Product Management, Software Development and Testing.
Key Responsibilities
Responsible for product strategy execution by translating the product strategy into actionable plans and driving execution to achieve business goals

Monitor the product performance metrics, identifies areas for improvement, and works with cross-functional teams to implement solutions

Collaborating with cross-functional teams, like product management, engineering, design, marketing, and customer support to ensure alignment and drive product success

Identify opportunities to streamline processes and increase efficiency, and implement best practices to improve product operations

Analyze data to gain insights into product performance and customer behavior, and use these insights to inform product decisions

Work to improve the overall customer experience by working with the customer value teams

Responsible for managing a team of analysts, providing guidance and support to ensure the team meets business goals
Qualifications
Experience: 5+ years of experience in operations, business consulting, finance or similar analytical role

Proficient in MS Excel or Google Sheet

Deep analytical experience

Large scale project management experience

Managed teams across

Proactively enjoy challenge of continuously improving processes and look for the next problem to be fixed

Persuasive written and verbal communication skills across diverse functions and teams

Demonstrated ability to juggle competing priorities
About Us:
HighRadius offers cloud-based Autonomous Software for the Office of the CFO. More than 700 of the world's leading companies have transformed their order to cash, treasury and record to report processes with HighRadius. Our customers include 3M, Unilever, Anheuser-Busch InBev, Sanofi, Kellogg Company, Danone, Hershey's and many more.
We at HighRadius firmly believe that a product is only as good as the people behind it. Whether it's product development, customer support, sales or operations, all our employees see the direct impact of their work. As one of the fastest growing FinTech software companies and a leader in the Fortune 1000 space, HighRadius focuses on hiring talented and motivated people from diverse backgrounds.
If you want to channel your ambition and drive for success, you belong with HighRadius! Check out our company's website to learn more about our fun culture, great benefits, read customer and employee testimonials, and more!