Contract Counsel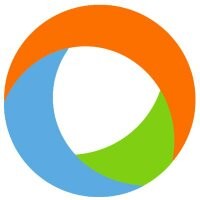 HighRadius
Legal
Hyderabad, Telangana, India
Posted on Friday, March 10, 2023
Job Summary:
We are seeking a Contract Counsel to help/work closely with internal stakeholders and Procurement by drafting, reviewing, and negotiating a wide range of procurement contracts including software-as-a-service, IT equipment and services, and professional services. This position will also advise stakeholders with respect to the business, legal, and personal data privacy risk profiles of procurement contracts and how those risks can be mitigated.
Responsibilities:
Review, draft, and negotiate a high volume of procurement agreements, including software-as-a-service, IT equipment and services, professional services, and related SOWs within a short turnaround.
Support and review procurement requests for the company globally (US, UK, EU, India).
Follow playbook guidance and draft contract provisions from scratch when such guidance does not exist.
Assess whether a contemplated procurement transaction has personal data privacy implications across various geographies including the EU, UK, USA, and India.
Apply the appropriate contracting mechanisms to maintain compliance with personal data privacy laws including personal data privacy agreements, Standard Contractual Clauses, and the US-EEA data privacy framework (US Privacy Shield replacement) once ratified.
Issue vendor data privacy impact assessments and assess for compliance with data privacy law and company policies.
Strong verbal and written communication skills and ability to convey complex information in a way that non-lawyers can readily understand.
Identify and mitigate business and legal risks in prospective and existing contracts and advise internal stakeholders with respect to those.
Consult with internal and external subject matter experts as appropriate.
Ensure that contracts comply with various company policies.
Support internal stakeholders in addressing vendor performance issues and resolving disputes with vendors.
Contribute to other tasks and/or projects to support the legal department as needed.
Requirements:
Law Graduate, LLB with at least 5 years of experience from a law firm or another multinational technology company
Proactive, self-motivated, result oriented, with excellent communication skills; strong attention to detail and confidentiality
Experience with software-as-a-service, other types of information technology agreements, professional services agreements, and personal data privacy agreements.
Experience with cross-border, Indian contract law, and the personal data privacy laws of the EU, UK, USA and India.
About Us:
HighRadius offers cloud-based Autonomous Software for the Office of the CFO. More than 700 of the world's leading companies have transformed their order to cash, treasury and record to report processes with HighRadius. Our customers include 3M, Unilever, Anheuser-Busch InBev, Sanofi, Kellogg Company, Danone, Hershey's and many more.
We at HighRadius firmly believe that a product is only as good as the people behind it. Whether it's product development, customer support, sales or operations, all our employees see the direct impact of their work. As one of the fastest growing FinTech software companies and a leader in the Fortune 1000 space, HighRadius focuses on hiring talented and motivated people from diverse backgrounds.
If you want to channel your ambition and drive for success, you belong with HighRadius! Check out our company's website to learn more about our fun culture, great benefits, read customer and employee testimonials, and more!