Insight Day - Armed Forces to Capco Programme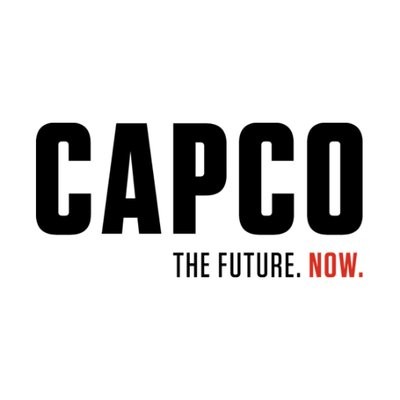 Capco
London, UK
Posted on Friday, May 7, 2021
Joining Capco means joining an organisation that is committed to an inclusive working environment where you're supported to #BeYourselfAtWork. We celebrate individuality and recognize that diversity and inclusion, in all forms, is critical to success. It's important to us that we recruit and develop as diverse a range of talent as we can. We believe that everyone brings something different to the table – so we'd love to know what makes you different.
ABOUT CAPCO
Capco is a global technology and business consultancy, focused on the financial services sector. We are passionate about helping our clients succeed in an ever-changing industry. From day one you will work on engaging projects with some of the largest banks in the world, on projects that will transform the financial services industry.
WHY JOIN CAPCO?

We offer:
A work culture focused on innovation and creating lasting value for our clients and employees
Ongoing learning opportunities to help you acquire new skills or deepen existing expertise in our financial services offerings
A flat, non-hierarchical structure that will enable you to work with senior partners and directly with clients
An agile, diverse, entrepreneurial, inclusive, meritocratic culture
DESCRIPTION
Capco will be running the next 'Armed Forces to Capco' insight afternoon on 25th June 21. The event will be held virtually & in person and is for those who are leaving or have left military service, looking to transition into consulting.
In recent years, Capco has employed a number of service leavers through the 'Armed Forces to Capco' scheme, all of whom have complemented our team-orientated culture and become an integral part of delivering innovative solutions to the challenges our clients face. For this reason, we are actively seeking ambitious service leavers who have already left or are in the process of leaving the forces.
The interactive workshop is the first step for those looking for roles in 2021 and will include:
An outline of consulting and the Armed Forces community at Capco, as well as information on the application process
An insight into Financial Services and our Digital practice
An overview of CV writing and interview preparation with the option of a CV review with a recruiter (slots allocated on a first come, first served basis)
Examples of current projects and profiles of current employees, including presentations from service leavers about their experience of transitioning from the military to Capco
Networking with current members of our Armed Forces community and a Q&A panel
Please apply here to express your interest in attending, and we will be touch with further details.