Senior Consultant - Broker Dealer Compliance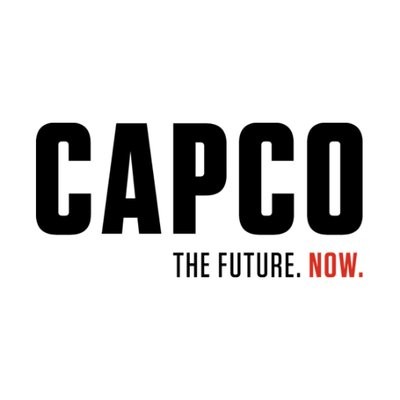 Capco
Legal
Orlando, FL, USA
Posted on Friday, May 26, 2023
About the team:
Capco Managed Services team partners with financial institutions to provide scalable solutions for our clients to run their operations effectively and efficiently, while in parallel, delivering strategic and transformative advisory services. Our value-added solutions enabled by AI and Automation are flexible and adaptable based on each client's strategic objectives, products and services offered, as well as delivery channels. Our services and solutions are core agnostic and easily integrated. We supplement internal processes and talent with our diverse subject matter expertise and years of experience in the financial services industry. With a proven track record spanning 25+ years, our team is adept in delivering sustainable results, implementing quality control into all programs, adhering to strict SLAs, aligning delivery incentive with our clients, and delivering continuous improvement and value beyond cost efficiency.
About the Job:
The Senior Consultant – Broker Dealer Compliance position is responsible for supporting our clients meet employee compliance requirements for broker dealers. The job requires past experience and deep expertise in different employee compliance functions. The right individual will have experience in the operational duties related to several areas of employee compliance, experience creating and maintaining reporting to track and monitor compliance, and experience managing teams across compliance functions. As a representative of Capco, you will have the opportunity to engage with clients in compliance, risk management, audit, and board committees, demonstrating your experience and expertise. You will also interact regularly with key business lines and personnel to strengthen regulatory compliance and risk management programs as well as contribute toward successful audit and examination results. The role also oversees day-to-day operations and performance management of project teams and junior team members. The ideal candidate has a thorough understanding of workflows and managing the effective quality control of compliance operations functions.
What You'll Get to Do:
Support employee compliance functions like personal trading, OBAs, registrations and certifications
Work closely with clients to identify and implement operational, organizational and technical efficiencies
Manage teams across the compliance functions
Develop and update related policies and procedures
Design and prepare management metrics and reports
Work closely to technology partners to identify business requirements, perform testing and implement new functionality
Work with management to identify new opportunities to sell and support new compliance related engagements at other clients
What You'll Bring with You:
5 + years of compliance operations experience with a broker dealer, preferably working in a compliance department supporting operations
Exposure to employee training objectives
Previous or current employee registration and licensing a plus
Experience with compliance software such as ComplySci or MCO
Exposure to restricted/watch lists
Exposure to or experience with the following employee compliance functions:

Personal Trading Compliance
Gifts, Entertainment and Hospitality
Political Contributions and Donations
Outside Business Activities
Authorization, Registration, and Licensing
Role Monitoring and Accountability
Compliance Program Management
Connected Persons and Relationships

Prior experience with technology solutions such as NASDAQ SMARTS, KX, SteelEye, NICE Actimize, Aquis a plus
Understanding of trade surveillance preferred
General knowledge of applicable regulations relating to Banking, Broker-Dealer and Futures Commission Merchant activity
Strong attention to detail
Ability to prioritize and work in a dynamic, deadline-focused environment
Exemplary personal ethics and desire to always adhere to rules and regulations
Ability to work well in a highly diverse team
Demonstrated history of taking initiative
Ability to interact and work closely with business stakeholders at all levels of seniority
Excellent written, communication, and presentation skills (Microsoft Excel, Word, and PowerPoint skills)
Possess strong analytical thinking and critical reasoning skills
Bachelor's Degree or international equivalent required
Why Capco?
A career at Capco is a chance to help reshape the competitive landscape in financial services. We launch new banks, transform existing ones, and help our clients navigate complex change. As consultants, we work on the front-end business design all the way through to technology implementation.
We are the largest Financial Services focused consultancy in the world, serving everyone from global banks to emerging FinTechs, from strategy through digital transformation, design, business consulting, data and analytics, cyber, cloud, technology architecture, and engineering.
Capco is a young and growing firm. We maintain an entrepreneurial spirit and growth mindset and have minimal bureaucracy. We have no internal silos that get in the way of your career opportunities or ability to focus on our clients and make a difference to the business. We offer the opportunity for everyone to learn rapidly, take on tough challenges, and get promoted quickly. We take pride in our creative, collaborative, diverse, and inclusive culture, where everyone can #BYAW.
We offer highly competitive benefits, including medical, dental and vision insurance, a 401(k) plan, tuition reimbursement, and a work culture focused on innovation and creation of lasting value for our clients and employees.
Ready to take the Next Step
If this sounds like you, we would love to hear from you. This is an opportunity to make a difference and contribute to a highly successful company with a significant growth trajectory.