Operations Coordinator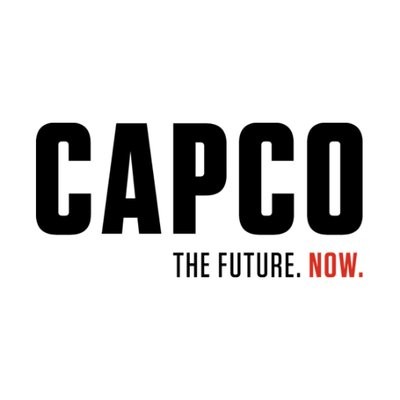 Capco
Administration, Operations
Toronto, ON, Canada
Posted on Wednesday, May 24, 2023
Capco – The Future. Now.
Capco is a distinctly and positively different place to work. Much more than consultants, we are active participants in the global financial services industry. Our passionate business and technology professionals enjoy a unique environment where they are actively encouraged to apply intellect, innovation, experience and teamwork. We are dedicated to fully supporting our world class clients as they respond to challenges and opportunities in: Banking, Capital Markets, Finance Risk & Compliance, Insurance, and Wealth and Investment Management. Experience Capco for yourself at capco.com
Let's Talk About You
You want to Own Your Career. You want to support our fantastic Team in what they do everyday. You are ready to make a move to a firm that recognizes excellence and offers opportunities for growth.
Let's Get Down To Business
We are looking for an Operations Coordinator to join our Corporate Services Team.
Responsibilities:
• Be THE friendly, personable, first point of contact for the organization.
• Oversee the facilities for our innovative organization and beautiful 50th floor downtown workspace.
• Act as the project coordinator with building management, vendors, real estate changes, renovations and overall facilities management
• Responsible to take calls, welcome visitors, and direct them to appointments or people to meet their needs in a professional manner and with a smile.
• Liaise with the building facilities team to co-ordinate maintenance and general contractors.
• Inspect and proactively maintain the facilities to support the health and safety of employees.
• Complete administrative duties during down time, sometimes having to complete tasks amongst other responsibilities throughout the day.
• Handle information requests, inventory management, ordering supplies, and oversee the office space and organization to meet the needs of the staff.
The Right Fit Is:
• A well-rounded individual with a can-do, positive attitude and a willingness to take things on and support our hardworking and sociable work environment.
• Someone who possesses a great level of care and is team oriented while also able to work autonomously.
• Excellent written and verbal communication skills.
• Effortlessly liaise with co-workers and managers in each department of the company.
• Ability to multitask and prioritise, manage deadlines and budgets.
• Demonstrate co-ordinator capabilities.
• Must present a professional demeanour.
• A key player in the successful running of the office's operations.
Hours may vary, and this is an on-site position during normal business hours; however, sometimes this job requires the incumbent to be flexible to off cycle hours to oversee vendors and external facilities contractors.
Professional experience is important; however, it's paramount you share our belief in disruptive innovation that puts clients ahead in a tough market. From Day One, your key skill will be to perceive new and better ways of doing things to give your clients an unfair advantage.