Annuities New Business Rep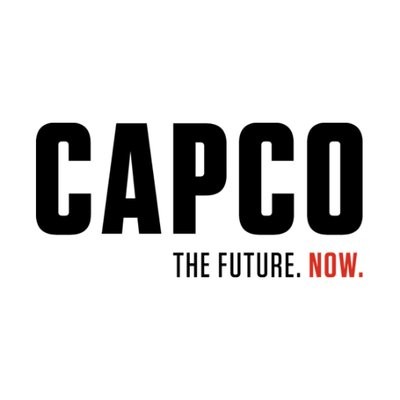 Capco
Alpharetta, GA, USA
Posted on Friday, May 12, 2023
About the team:
Capco Managed Services team partners with insurance carriers and financial institutions to provide scalable solutions for our clients to effectively and efficiently run their operations, while in parallel, delivering strategic and transformative consulting services. Our value-added solutions and staff augmentation capabilities are flexible and adaptable based on each client's strategic objectives, products and services offered, as well as delivery channels. Our services and solutions are core agnostic and easily integrated. We supplement internal processes and skill sets with our diverse subject matter expertise and years of experience in the financial services industry. With a proven track record spanning 20+ years, our team is adept in delivering sustainable results, implementing quality control into all programs, committing to strict SLAs, aligning delivery incentive with our clients, and delivering continuous improvement and value beyond cost efficiency.
About the Job:
The Annuities New Business Rep is responsible for the end to end annuity new business process from submission to issuance. This process consists of an initial review, processing, updating, and issuing of individual annuity new business applications working on behalf of and in partnership with our annuity carrier client. The person in this position will also communicate via phone and e-mail with carrier distributors to follow up on outstanding requirements as well as provide follow-up with other carriers regarding the status and funding of annuity.
What You'll Get to Do:
Learn to verify annuity new business applications, submissions, and corresponding forms for completeness.

Develop working knowledge of regulatory, technical and/or departmental guidelines to assess applications for compliance.

Enter new applications into appropriate company systems in accordance to quantity and quality standards.

Review, apply funds, and issue individual annuity new business utilizing workflow management system, administrative system, new business system, etc.

Communicate via email and phone with insurance agents to obtain outstanding requirements and/or provide status updates on annuity application.

Resolve any new business related issues as the requirements are submitted and met

Communicate with internal stakeholders on new business-related items

Perform other duties as assigned
What You'll Bring with You:
1-2 years previous customer service experience

P

referably 1 -2 years annuities experience

Associates or Bachelor's Degree preferred

Case management experience preferred

Excellent written, communication, and presentation skills

Ability to interact and work closely with business stakeh

olders at all levels of seniority

Possess strong analytical thinking and critical reasoning skills
Ability to work effectively in a team environment
Ability to effectively handle a fast-paced environment and successfully meet established deadline requirements
Why Capco?
A career at Capco is a chance to help reshape the competitive landscape in financial services. We launch new banks, transform existing ones, and help our clients navigate complex change. As consultants, we work on the front-end business design all the way through to technology implementation.
We are the largest Financial Services focused consultancy in the world, serving everyone from global banks to emerging FinTechs, from strategy through digital transformation, design, business consulting, data and analytics, cyber, cloud, technology architecture, and engineering.
Capco is a young and growing firm. We maintain an entrepreneurial spirit and growth mindset and have minimal bureaucracy. We have no internal silos that get in the way of your career opportunities or ability to focus on our clients and make a difference to the business. We offer the opportunity for everyone to learn rapidly, take on tough challenges, and get promoted quickly. We take pride in our creative, collaborative, diverse, and inclusive culture, where everyone can #BYAW.
We offer highly competitive benefits, including medical, dental and vision insurance, a 401(k) plan, tuition reimbursement, and a work culture focused on innovation and creation of lasting value for our clients and employees.
Ready to take the Next Step
If this sounds like you, we would love to hear from you. This is an opportunity to make a difference and contribute to a highly successful company with a significant growth trajectory.