Project Manager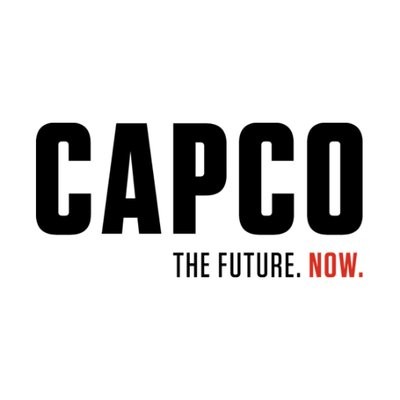 Capco
Operations
Toronto, ON, Canada
Posted on Friday, April 21, 2023
Project Manager
Capco – The Future. Now.
Capco is a distinctly and positively different place to work. Much more than consultants, we are active participants in the global financial services industry. Our passionate business and technology professionals enjoy a unique environment where they are actively encouraged to apply intellect, innovation, experience and teamwork. We are dedicated to fully supporting our world class clients as they respond to challenges and opportunities in: Banking, Capital Markets, Finance Risk & Compliance, Insurance, and Wealth and Investment Management. Experience Capco for yourself at capco.com
Let's Talk About You
You want to Own Your Career. You're serious about rising as far and as fast as your work and achievements can take you. And you're ready to write the next chapter of your career story: a challenging and rewarding role as a Project Manager.
Let's Get Down To Business
Capco is looking for ambitious team players to join and support the growth of our business. This is a chance to join one of the fastest growing and exciting consultancies, with an opportunity to grow with the company as it expands.
About the Role
Responsibilities
Plan, manage and facilitate the successful execution of program timelines and milestones
Collaborate with internal and external contributors to build a client specific co-delivery plan while adhering to implantation processes
Actively track all activities and their status; accountable for critical project deadlines and tasks
Proactively engage with customers to understand project requirements, manage expectations, provide project updates and ensure overall customer satisfaction
Prepare work schedule and timelines with the customer and the extended team
Anticipate and mitigate potential issues with project delivery
Regularly communicate and maintain a bridge between the customer and Capco to ensure best practice in implementation and onboarding
Maintain up to date documentation and communicate findings to key stakeholders
Regularly communicate project status and circulate project information to the team
Obtain final sign-off and ensure customers are fully satisfied with project completion
Prepare and ensure seamless handoff of newly implemented customers to the operations team
About You
Experience
Capco is looking to hire an ambitious, team-player with project management experience.
8+ years of project management and implementation management
Senior Project Manager with experience leading large application development projects
Demonstrated leadership of complex development projects
Experience with software re-write / re-engineering / re-factoring projects
Able to lead deep-dive technical discussions for solutioning
Able to provide estimates for duration/effort of design/development activities
Experience and capabilities to speak with customer leaders to extract expectations, influence direction and manage expectations
Excellent people skills
Comfortable speaking and presenting to senior stakeholders and clients
Ability to think strategically and execute tactically, enabling cross-business teams
Ability work in fast pace environment while following best practice and company process
Highly driven and passionate about customer satisfaction, product development and technology
Excellent oral, listening, and written communication skills
Excellent presentation skills
Banking experience desirable but not necessary
Professional experience is important. But it's paramount you share our belief in disruptive innovation that puts clients ahead in a tough market. From Day One, your key skill will be to perceive new and better ways of doing things to give your clients an unfair advantage.
Now Take the Next Step
If you're looking forward to progressing your career with us, then we're looking forward to receiving your application.
Capco is well known for its thought leadership and client-centric model that distinguishes it from other consulting firms. Capco's strong technology and digital knowledge base, it's global experience of the Financial Service enables us to deliver projects from strategy through to delivery. We are committed to providing new areas of expertise from which our clients will greatly benefit.
We have:
Access to industry-focused talent globally
Ability to leverage best-of-breed, innovative products and solutions for complex architecture and large-scale transformation
Extended global geographic market reach
Ability to capitalize on our client footprint and deep domain expertise within financial services
For more information about Capco, visit www.Capco.com.