Managing Principal - Wealth & Asset Management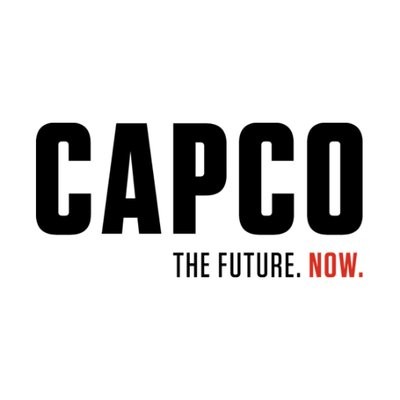 Capco
Charlotte, NC, USA
Posted on Tuesday, April 18, 2023
About the team:
Capco is a global business and technology consultancy, focused on the financial services sector. We are passionate about helping our clients succeed in an ever-changing industry.
Capco's Wealth & Asset Management practice welcomes industry change as an opportunity to transform the way wealth and asset managers service their clients. As technology advances and generations evolve, wealth managers must embrace innovation to stay relevant and compete with their peers. At Capco, we combine deep expertise with practical industry know-how to help our clients confront some of their most pressing challenges. Our unparalleled experience generating digital strategies, defining client user journeys, creating operational efficiencies, and driving product innovation have made us sought after thought leaders in the financial services industry.
Our global team of specialized consultants partners with a wide array of wealth managers, asset managers, and FinTech companies. We offer end-to-end solutions that bring scale, efficiency, revenue, and customer satisfaction so that our clients can emerge as industry leaders.
About the Job:
As a Managing Principal on the Wealth & Asset Management (WAM) leadership team, you will work in a fast-paced team setting, alongside domain partners, client partners and capability partners (e.g. digital, data, tech) to define and deliver go-to market solution offerings for our clients. You will help lead local office business development, as well as build a sense of community with all consultants in the practice. You will be an expert in delivering leading industry solutions, operating models, and business strategies to drive meaningful transformational change for our clients and expand client relationships to increase wallet share. You will leverage your learnings and consulting expertise to better understand how to help advance our clients' progress towards meeting their evolving needs. We are looking for people who can be contribute today to Capco's WAM growth and have very high potential for partner promotion.
What You'll Get to Do:
Provide end-to-end oversight for the delivery of complex, large-scale initiatives
Drive commercial growth of business across wealth and asset management segments
Develop client relationships and position yourself and Capco as the "trusted advisor"
Lead and mentor resources to grow in their careers
Be a thought leader across Wealth and Asset Management and regularly publish engaging thought leadership articles and develop a presence with the media
Synthesize market and industry trends into clearly articulated, tailored, and market differentiated client offerings and points-of-view
Produce insights, analyses and recommendations to improve client performance, drive understanding of client issues and provide strategic guidance
Proactively engage with clients and Capco leadership in regular strategic & planning discussions; cultivate and manage a pipeline of work with clients and elevate the Capco brand with clients
What You'll Bring:
10+ years of relevant experience in wealth and/or asset management
7+ years of experience working for a management or technology consulting firm
Experience managing and leading medium and large-scale teams
Demonstrated experience working with business and technology stakeholders, from ideation to implementation
Self-starter with strong desire to be part of and contribute to a growth story
Proven ability to develop, cultivate and manage client relationships for commercial outcomes
Strong ability to identify, qualify, shape and close sales opportunities and achieve sold revenue targets
Outstanding ability to analyze problems, apply quantitative analytical approaches, communicate effectively and confidently
Advanced MS Excel and MS PowerPoint skills
Bachelor's degree required, MBA or advanced degree preferred
Why Capco?
A career at Capco is a chance to help reshape the competitive landscape in financial services. We launch new banks, transform existing ones, and help our clients navigate complex change. As consultants, we work on the front-end business design all the way through to technology implementation.
We are the largest Financial Services focused consultancy in the world, serving everyone from global banks to emerging FinTechs, from strategy through digital transformation, design, business consulting, data and analytics, cyber, cloud, technology architecture, and engineering.
Capco is a young and growing firm. We maintain an entrepreneurial spirit and growth mindset and have minimal bureaucracy. We have no internal silos that get in the way of your career opportunities or ability to focus on our clients and make a difference to the business. We offer the opportunity for everyone to learn rapidly, take on tough challenges, and get promoted quickly. We take pride in our creative, collaborative, diverse, and inclusive culture, where everyone can #BYAW.
We offer highly competitive benefits, including medical, dental and vision insurance, a 401(k) plan, tuition reimbursement, and a work culture focused on innovation and creation of lasting value for our clients and employees.
Ready to take the Next Step
If this sounds like you, we would love to hear from you. This is an opportunity to make a difference and contribute to a highly successful company with a significant growth trajectory.