Business Analyst - Capital Markets / Investment Banking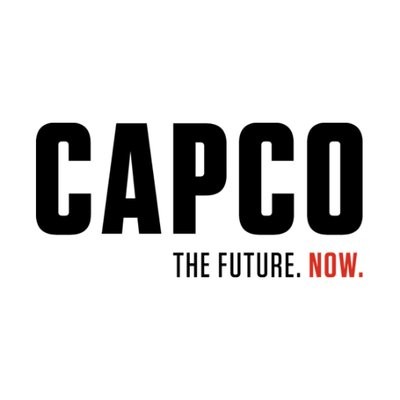 Capco
IT
Glasgow, UK
Posted on Wednesday, April 12, 2023
Business Analyst - Capital Markets
Joining Capco means joining an organisation that is committed to an inclusive working environment where you're encouraged to #BeYourselfAtWork. We celebrate individuality and recognize that diversity and inclusion, in all forms, is critical to success. It's important to us that we recruit and develop as diverse a range of talent as we can and we believe that everyone brings something different to the table – so we'd love to know what makes you different. Such differences may mean we need to make changes to our process to allow you the best possible platform to succeed, and we are happy to cater to any reasonable adjustments you may require. You will find the section to let us know of these at the bottom of your application form or you can mention it directly to your recruiter at any stage and they will be happy to help.
ABOUT CAPCO
Capco is a global technology and business consultancy, focused on the financial services sector. We are passionate about helping our clients succeed in an ever-changing industry. From day one you will work on engaging projects with some of the largest banks in the world, on projects that will transform the financial services industry.
We are:
Experts in capital markets, banking and payments and wealth and asset management
Deep knowledge in financial services offering, including e.g. Finance, Risk and Compliance, Financial Crime, Core Banking etc.
Committed to growing our business and hiring the best talent to help us get there
Focus on maintaining our nimble, agile and entrepreneurial culture
ROLE DESCRIPTION
As an Business Analyst at Capco, you will be responsible for working with financial services clients to collaborate with Business, Operations, Finance, Compliance, Technology teams analysing and developing business and technical requirements, formulate effective ways of working and identifying and reporting risks, issues and dependencies in an agile environment.
AS PART OF THE CONSULTING TEAM AT CAPCO, THE BA WILL
Define and write high-level epics, features and stories to create value-driven frameworks that provide required business value
Work with a range of stakeholders to ensure that backlog items incorporate people, process and technology capabilities, dependencies and limitations
Define acceptance criteria, testing needs and research to ensure the work is viable
Understand and apply own work to the user journey and target design
Recommend areas for change and then provide support to the business as the changes develops to ensure continuous improvement
Support teams in an agile lifecycle

SKILLS AND EXPERIENCE
Experience working within Capital Markets as a Business Analyst and/or in a hybrid role capacity as a Business Analyst/Project Manager.
Experience in working in an agile environment plus a strong preference for previous Financial Services or Consultancy experience
Practical experience and understanding of discovery and delivery projects
Ability to create user stories, user journeys, simple wireframes and mock-ups to convey ideas
Understanding of business process redesign concepts and process improvement techniques
Proven stakeholder management skills, including the ability to engage with both technical and non-technical stakeholders
Effective and flexible communication skills with the ability to communicate to a variety of audiences across business function and level and tailor messages appropriately
Some Business Experience can be beneficial, especially in:
Front to Back Trade Processing, across various asset classes
Regulatory Transaction Reporting
Transformation programmes and process re-engineering
Counterparty exposure management processes – for Stock Loan, Repo, Buy-sell backs and margin lending transactions
Understanding of triparty and bilateral financing trades and associated counterparty risk
Collateral and margin management tools
Proficient in MS-Excel, MS-Word, MS-Project, MS-Visio & MS-PowerPoint
WHY JOIN CAPCO?
You will work on engaging projects with some of the largest banks in the world, on projects that will transform the financial services industry.
We offer:
A work culture focused on innovation and building lasting value for our clients and employees
Ongoing learning opportunities to help you acquire new skills or deepen existing expertise
A flat, non-hierarchical structure that will enable you to work with senior partners and directly with clients
A diverse, inclusive, meritocratic culture
Enhanced and competitive family friendly benefits, including maternity / adoption / shared parental leave and paid leave for sickness, pregnancy loss, fertility treatment, menopause and bereavement
NEXT STEPS
If you're looking forward to progressing your career with us, please do not hesitate to apply. We are looking forward to receiving your application.
To learn more about Capco and its people check out the website on www.capco.com