Principal Consultant - Insurance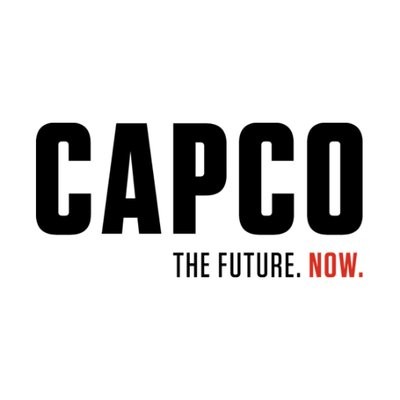 Capco
Chicago, IL, USA
Posted on Saturday, April 1, 2023
About the team:
CAPCO - US Insurance Practice: We are tasked with helping insurance and financial services providers rapidly evolve to drive innovative products to market quickly, support a growing set of distribution needs, with an emphasis on securely embracing the digital consumer. Our work ranges from business consulting to technology and data delivery, providing a full spectrum of strategic vision and delivery. We leverage our insurance domain expertise in optimizing operations of carriers by defining practical strategy, research, and roadmaps to find the solution best suited to our clients.
About the Job:
As a Principal Consultant on the US Insurance team, you will work in a fast-paced environment using your strong digital operations and consulting experience to deliver on projects focused in insurance and financial services, i.e. life, retirement, annuity, & employee benefits, You will also lead a top notch team in our Business Consulting Practice leveraging your strong background in process analysis/facilitation/change, customer/agent experience, digital transformation & project management while helping to lead business development activities. You will also enjoy mentoring and helping to build a sense of community with all level consultants in the market.
What You'll Get to Do:
Provide end-to-end oversight for the delivery of complex, large-scale initiatives
Support commercial growth of our Insurance clients in specific geographies and disciplines
Develop forward-thinking technology, business, and digital solutions for insurance clients nationally
Synthesize market and industry trends into clearly articulated, tailored, and market differentiated client solutions
Lead and mentor resources to grow in their careers
Produce insights, analyses, and recommendations to improve client performance, drive understanding of client issues and provide strategic guidance related to products
Proactively engage with clients and Capco leadership in regular strategic & planning discussions; cultivate and manage a pipeline of work with clients
What You'll Bring with You:
8+ years of relevant experience in the Insurance Industry with a specific focus on Operations, Underwriting, and/or Distribution
2+ years' experience in one or more of the following areas within Insurance: digital transformation, agile transformation, operational excellence, designing/implementing target operating model
Experience working for a management or technology consulting firm
Bachelor's degree required
A strong understanding of the project lifecycle and the ability to employ these concepts in process design, system implementation and the development of client deliverable
A proven track record of delivering large scale program initiatives, reporting directly to senior stakeholders and managing multiple teams
Highly effective relationship management skills, with the ability to find ways of solving or pre-empting problems
Must have a strong track record of delivery, driving business development within a consulting role, as well as the generation of sales
Ability to develop trusted and durable relationships with clients and partners across domains
Why Capco?
A career at Capco is a chance to help reshape the competitive landscape in financial services. We launch new banks, transform existing ones, and help our clients navigate complex change. As consultants, we work on the front-end business design all the way through to technology implementation.
We are the largest Financial Services focused consultancy in the world, serving everyone from global banks to emerging FinTechs, from strategy through digital transformation, design, business consulting, data and analytics, cyber, cloud, technology architecture, and engineering.
Capco is a young and growing firm. We maintain an entrepreneurial spirit and growth mindset, and have minimal bureaucracy. We have no internal silos that get in the way of your career opportunities or ability to focus on our clients and make a difference to the business. We offer the opportunity for everyone to learn rapidly, take on tough challenges, and get promoted quickly. We take pride in our creative, collaborative, diverse, and inclusive culture, where everyone can #BYAW.
We offer highly competitive benefits, including medical, dental and vision insurance, a 401(k) plan, tuition reimbursement, and a work culture focused on innovation and creation of lasting value for our clients and employees.
Ready to take the Next Step ?
If this sounds like you, we would love to hear from you. This is an opportunity to make a difference and contribute to a highly successful company with a significant growth trajectory.