Technical Analyst - Financial Services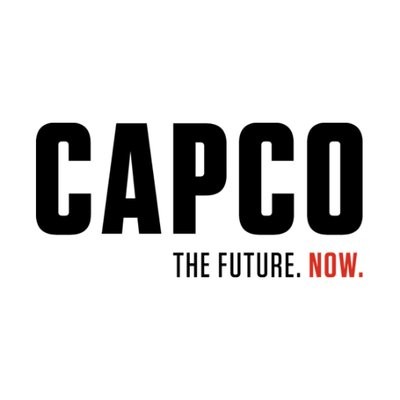 Capco
IT, Accounting & Finance
Italy
Posted on Saturday, March 25, 2023
Technical Analyst Financial Services
Italy - Milan
Joining Capco means joining an organisation that is committed to an inclusive working environment where you're encouraged to #BeYourselfAtWork. We celebrate individuality and recognize that diversity and inclusion, in all forms, is critical to success. It's important to us that we recruit and develop as diverse a range of talent as we can and we believe that everyone brings something different to the table – so we'd love to know what makes you different. Such differences may mean we need to make changes to our process to allow you the best possible platform to succeed, and we are happy to cater to any reasonable adjustments you may require. You will find the section to let us know of these at the bottom of your application form or you can mention it directly to your recruiter at any stage and they will be happy to help.
About Capco
Capco is a global technology and business consultancy, focused on the financial services sector. We are passionate about helping our clients succeed in an ever-changing industry.
We are:
Experts in capital markets, banking and payments, wealth and asset management, and insurance.
Deep in our knowledge of financial services offerings, including finance, risk and compliance, financial crime, capital markets, and core banking.
Practitioners who focus on delivering great results with our clients by using contemporary technologies and approaches to help solve important challenges across financial services.
Committed to growing our business and hiring the best talent to help us get there.
Focused on maintaining our nimble, agile and entrepreneurial culture
Role description
What's this all about?
We're looking for tech-savvy analysts with experience in financial services to join our Technology Practice. We want people who can work closely with our engineering and consulting teams to deliver the next generation of cutting-edge solutions with our clients.
We're open to different types of backgrounds; we care most about the skills and attitude you can bring to the table. Maybe you are an experienced business or software analyst, or seeking a career change from product owner, software engineer, tester or some other kind of technology or target operating model specialist.
What kind of work will I do?
Capco consultants work on a wide variety of client challenges; consequently, we value intellectual flexibility and curiosity as highly as we do quality and rigour.
Our technical analysts play pivotal roles in helping our clients with problems such as designing and executing dev-ops strategies, launching new API market offerings and mobile applications to improve market share, creating cloud native machine learning and data analytics services, and even building entirely new challenger banks root and branch.
Can you give me some example roles?
You could work as a member of a technical advisory team conducting research into products for a core banking solution, weighing that up against sizing of other build or integration options, working with architects and BAs to document requirements, draw high level solutions, and build out plans and investment cases.
Another possibility entirely is working closely with engineers, testers and product owners delivering new products for our clients, helping with system analysis or definition of APIs, data and NFRs in an agile pod.
No two projects are the same, and we encourage our people to put their own stamp on their roles and take advantage of opportunities to learn and impress.
So why me?
We've built a strong and diverse team through a mixture of direct hiring, but also through dedicated training of a wide range of talented individuals from technology, research and technically detailed analyst backgrounds.
We're good at spotting people who have what it takes, and we offer a wide range of internal training, as well as access to industry-recognised external training and accreditations.
Analysts that join us are given the platform to develop deeper and more technical analyst skills, opportunities to work alongside other disciplines, and are supported to develop in adjacent career paths such as product management and solution architecture if that's where they decide they want their career to go.
Skills & experience
Professional experience is important. It is crucial that you share our appetite for new and emerging technologies and the ability to help our clients realise the opportunity that their adoption represents in dealing with today's business challenges. From day one, your key skill will be to perceive new and better ways of doing things to give your clients a daring advantage.
Here's what we expect:
Professional experience in either a financial services or technology industry business environment, which could include:
Technical analyst / software analyst
Business analyst (especially with product development experience)
Data analyst
Software engineer / developer
QA / testing analyst or engineer
Product owner / manager
Banking or payments professional
Exposure to working in agile and/or the product delivery lifecycle, with product, engineering or software delivery professionals
Familiarity reading or writing requirements and design written in standards like BPMN or UML
Familiarity reading data or API specifications in formats like Swagger, YAML, or XML and JSON respectively
Intellectual curiosity and a willingness to learn
Good communication skills, and an ability to present complex analysis in simple ways
Confidence in your ideas, with a problem-solving attitude, being innovative and having a flexible working style
Experience working well with a multi-disciplinary team
Academic requirements:
Undergraduate degree (at least 2:1 or equivalent) preferably (but not necessarily) in a STEM subject
Desirable but not mandatory:
Experience in coding, testing or designing software as part of product/application build or in analysing data
Knowledge of emergent technologies (e.g. any of the following are currently popular in our industry: artificial intelligence, machine learning, robotic process automation, cloud, microservices, event streaming)
Experience in target operating model design, process design or optimisation, or other similar business re-architecting projects
Relevant accreditations in development, testing, software analysis/design (e.g. BCS), agile ways of working (e.g. SAFe) or technology hot topics (e.g. cloud accreditations)
Why join Capco?
You will work on engaging projects with some of the largest banks in the world, on projects that will transform the financial services industry.
We offer:
A work culture focused on innovation and building lasting value for our clients and employees
Ongoing learning opportunities to help you acquire new skills or deepen existing expertise
A flat, non-hierarchical structure that will enable you to work with senior partners and directly with clients
A diverse, inclusive, meritocratic culture
Enhanced and competitive family friendly benefits, including maternity / adoption / shared parental leave and paid leave for sickness, pregnancy loss, fertility treatment, menopause and bereavement