Solutions Architect Financial Services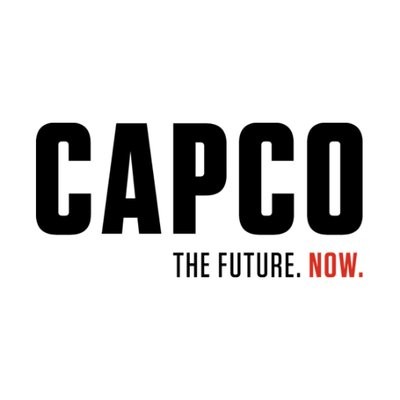 Capco
IT, Accounting & Finance
Italy
Posted on Saturday, March 25, 2023
Solutions Architect - Technology - Financial Services
Italy - Milan
Joining Capco means joining an organisation that is committed to an inclusive working environment where you're encouraged to #BeYourselfAtWork. We celebrate individuality and recognize that diversity and inclusion, in all forms, is critical to success. It's important to us that we recruit and develop as diverse a range of talent as we can and we believe that everyone brings something different to the table – so we'd love to know what makes you different. Such differences may mean we need to make changes to our process to allow you the best possible platform to succeed, and we are happy to cater to any reasonable adjustments you may require. You will find the section to let us know of these at the bottom of your application form or you can mention it directly to your recruiter at any stage and they will be happy to help.
ABOUT CAPCO
Capco is a global technology and business consultancy, focused on the financial services sector. We are passionate about helping our clients succeed in an ever-changing industry.

We are/have:
Experts in banking and payments, capital markets and wealth and asset management
Deep knowledge in financial services offering, including e.g. Finance, Risk and Compliance, Financial Crime, Core Banking etc.
Committed to growing our business and hiring the best talent to help us get there
Focused on maintaining our nimble, agile and entrepreneurial culture
ROLE DESCRIPTION
What's this all about?
Capco are looking for a Solution Architect to help our clients solve a range of complex problems. We help clients design exceptional customer experiences and products, we also help them look hard at getting the best out of new technology and integrating it into their existing organisations.
Our solution architects are pivotal team members, helping turn great ideas into actionable solutions using a range of business and technology capabilities.
This is a role for you if you are looking for an outcome-oriented role, as part of a creative and dynamic team helping financial services clients make sense of the choices they face in the digital business environment.
Who are Capco Architects?
We are a team of people who are curious and willing to never stop learning. We have a passion for new technologies and understand how they can help deal with today's business challenges. We have confidence in our ideas but we are modest about how we conduct ourselves. We have a proactive, innovative and flexible working style with a teaching mindset; coaching our junior architects through their work.
Skills & experience
Customer centricity – the ability to empathise with customers and an affinity to create solutions designed to deliver a great customer experience
Knowledge of a range of architectural skills which could include modern solution design, Target operating models, Solution Estimation and Planning or Architecture Governance (ideally in an Agile context)
Familiarity with cybersecurity, security architecture or closely related topics like identity and access management, or offensive security engineering
An understanding of the end to end technology delivery lifecycle, with exposure to working in agile alongside product, engineering and software delivery professionals, preferably within banking or finance.
Desirable but not mandatory:
Product Implementation Experience (Preferably in Financial Services: Capital Markets, Wealth Management or Banking & Payments; or in industries with similar legacy and innovation challenges e.g. Telecoms)
WHY JOIN CAPCO?
Because you are curious, because you want to know what is going on inside engaging projects with some of the largest banks in the world and because you want to work on projects that transform the financial services industry.
We offer:
A work culture focused on innovation and creating lasting value for our clients and employees
Ongoing learning opportunities to help you acquire new skills or deepen existing expertise
A flat, non-hierarchical structure that will enable you to work with senior partners and directly with clients
A diverse, inclusive, meritocratic cultureTop of Form
Enhanced and competitive family friendly benefits, including maternity / adoption / shared parental leave and paid leave for sickness, pregnancy loss, fertility treatment, menopause and bereavement