SC - Banking & Payments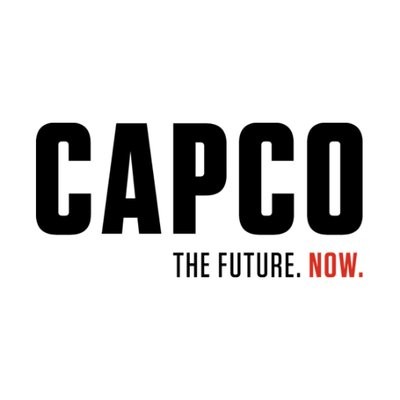 Capco
Dallas, TX, USA
Posted on Saturday, March 25, 2023
About the Team:
Capco is a fully independent, global management and technology consultancy providing services to the Financial Services and Energy industries. For nearly 20 years we have combined innovative thinking with deep industry knowledge to deliver business consulting, digital transformation and technology services to our clients. Our collaborative and efficient approach helps clients reduce costs and manage risk and regulatory change while increasing revenues. We are thinkers, innovators, and disruptors. We are small enough to care but large enough to matter.
We work in a fast-paced environment where we challenge and support one another. Individuality and ideation are encouraged. Our team strives for to be the trusted financial advisors to the firm.
About the Job:
As a Senior Consultant on the Banking and Payments team, you will work in a fast-paced team setting, alongside industry experts, to craft optimal strategies used to solve complex client problems. Your insights will influence actions taken by managers and executives, both proactively and in real-time problem-solving situations, within broad scale programs.
What You'll Get to Do:
Lead and support client discussions that center around sales, servicing and transacting processes across banking products and segments
Develop frameworks, approaches, solutions and recommendations that effectively and efficiently address the most impactful opportunities and challenges related to business process or technology systems, including their implementation, administration or optimization
Assist project teams in measuring current business or operational performance and forecasting improvements based on Capco's recommendations
Facilitate the collaboration and coordination between business and technology to deliver on client end-to-end objectives
Work as part of team leveraging agile and modern software delivery techniques
Produce insights, analyses, and recommendations to improve client business or operational performance, drive understanding of client issues and provide strategic guidance related to various financial products
Build new solutions, toolkits, documents, and consulting approaches that can be applied across Capco's Banking & Payments practice
What You'll Bring with You:
5+ years of professional experience working in the financial services and/or management consulting industry required
Broad financial services knowledge including, but not limited to: consumer banking, business banking, lending (mortgage and non-mortgage), risk/fraud/compliance, digital channels, payments (cards and non-cards), transactions processing, and operational management
Strong analytical skill with respect to business management and problem solving
Ability to effectively lead team members to ensure the completion of project deliverables with requisite quality and in a timely manner
Ability to communicate in both written and verbal forms with confidence and clarity
Ability to work well in cross-functional teams and understand large programs
Advanced MS Excel and MS PowerPoint skills
Agile experience is a plus
Bachelor's degree required
Why Capco?
A career at Capco is a chance to help reshape the competitive landscape in financial services. We launch new banks, transform existing ones, and help our clients navigate complex change. As consultants, we work on the front-end business design all the way through to technology implementation.
We are the largest Financial Services focused consultancy in the world, serving everyone from global banks to emerging FinTechs, from strategy through digital transformation, design, business consulting, data and analytics, cyber, cloud, technology architecture, and engineering.
Capco is a young and growing firm. We maintain an entrepreneurial spirit and growth mindset, and have minimal bureaucracy. We have no internal silos that get in the way of your career opportunities or ability to focus on our clients and make a difference to the business. We offer the opportunity for everyone to learn rapidly, take on tough challenges, and get promoted quickly. We take pride in our creative, collaborative, diverse, and inclusive culture, where everyone can #BYAW.
We offer highly competitive benefits, including medical, dental and vision insurance, a 401(k) plan, tuition reimbursement, and a work culture focused on innovation and creation of lasting value for our clients and employees.
Ready to take the Next Step
If this sounds like you, we would love to hear from you. This is an opportunity to make a difference and contribute to a highly successful company with a significant growth trajectory.