DevOps Engineer H/F/D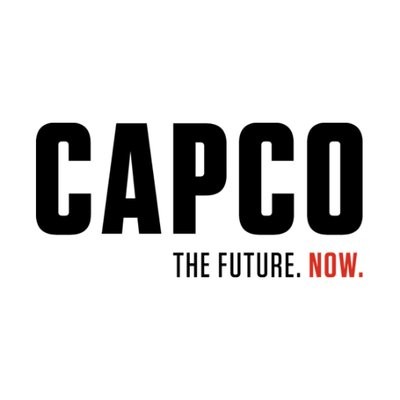 Capco
Software Engineering
Paris, France
Posted on Saturday, March 25, 2023
Joining Capco means joining an organisation that is committed to an inclusive working environment where you're encourage to #BeYourselftAtWork. We celebrate individuality and recognize that diversity and inclusion, in all forms, is critical to success.
It's important to us that we recruit and develop as diverse a range of talent as we can. We believe that everyone brings something different to the table – so we'd love to know what makes you different.
About Capco
Capco is a global technology and business consultancy, focused on the financial services sector. We are passionate about helping our clients succeed in an ever-changing industry.
We are / have
Experts in banking and payments, capital markets and wealth and asset management
Deep knowledge in financial services offering, including e.g. Finance, Risk and Compliance, Financial Crime, Core Banking etc.
Strong technology understanding and numerous IT delivery success stories
Committed to growing our business and hiring the best talent to help us get there
Focused on maintaining our nimble, agile and entrepreneurial culture
Role description
We are looking for a DevOps Lead Engineer who wants to use his experience and skills to Design, Integrate, Automate and work with Cloud based serverless solutions.
Responsibilities
Demonstrate practical experience of engineering best practices, while being obsessed with continuous improvement
Work on automating continuous integration build and release pipelines for enterprise scale applications
Deliver on client commitment, work independently with limited direction and guidance with good project management skill
Develop reporting and monitoring tools for teams
Design applications that work concurrently with client facing solutions and services
Communicate complex ideas to non-experts with eloquence and confidence
Continue to build awareness and understanding of new technologies being used in finance and other industries and loves to experiment
Drive purposeful, well-planned approach to developing themselves and others
Required profile.
5+ years of hands on development experience in at least one object-orientated language e.g. Java/C#, JavaScript, Golang will be an advantage
3+ years of experience in the Software Development Lifecycle with both a Dev and Ops mindset
3+ years of experience in using Atlassian suite (Jira, Bitbucket, Bamboo, Confluence), GIT, Sonar, Nexus, Fortify, DevSecOps will be an advantage
2+ year of experience in using AWS, GCP and/or Azure with a strong understanding of AWS networking and security features and services will be an advantage
Experience working with Ansible or Elastic Stack
Experience working within a TCP / IP stack
Experience working with Hadoop, Redis and Kafka
Experience/understanding of Kubernetes, Istio and knowledge of related tools (Kiali, Fortio etc.)
Experience owning infrastructure in production, as well as designing and creating build/deploy & monitoring systems
Experienced in Automation and Configuration Management tools such as Ansible, Chef, Puppet and Helm
Hands on Test Orchestration experience with Cucumber, Karate, Selenium
Why join Capco as a DevOps Engineer ?
You will work on today's largest digital projects in European Banking Industry, joining a team of experts and passionate members.
We offer:
A work culture focused on innovation and creation lasting value for our clients and employees
Ongoing learning opportunities to help you acquire new skills or deepen existing expertise
A flat, non-hierarchical structure that will enable you to work with senior partners and directly with clients.
A diverse, inclusive, meritocratic culture
If this sounds like you, we would love to hear from you. This is an opportunity to make a difference and contribute to a highly successful company with a significant growth trajectory. Let's meet !