Allegro Developer - Tech Delivery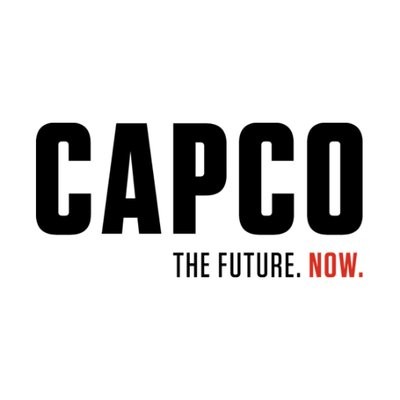 Capco
Software Engineering
Houston, TX, USA
Posted on Wednesday, March 8, 2023
About the team:
Capco is a fully independent, global management and technology consultancy. For nearly 20 years we have combined innovative thinking with deep industry knowledge to deliver business consulting, digital transformation and technology services to Finance and Energy markets. Our collaborative and efficient approach helps clients reduce costs and manage risk and regulatory change while increasing revenues. We are thinkers, innovators, and disruptors. We are small enough to care but large enough to matter.
About the Job:
As a member of the Capco Technology Allegro Delivery Team, you'll bring practical technical knowledge in Allegro. As a Junior Allegro Developer, you'll use your experience and skills to contribute to the quality and implementation of the Allegro system.
What You'll Get to Do:
Participate in CTRM software implementations and enhancement projects by providing technical expertise and efforts. This includes creating extensions (class events, views, stored procedures), performing systems integrations, conducting data migration or conversion, and developing reports
Participate in the development or enhancement of technical training materials
Remotely perform technical programming and Allegro configuration tasks for multiple projects as required
Create technical specifications for development
Provide Allegro technical expertise for multiple commodities
Participate in the creation of sales proposals, product selection exercises, and pre-sales activities as needed
Provide .NET programming services as needed
Communicate progress weekly with team leads or project managers
What You'll Bring with You:
Technical experience implementing, enhancing, and supporting Allegro
Allegro configuration (views, parameters, addition of fields and others as related to the specific functional areas) and Allegro extensions (class events)
Integration of Allegro with external systems Must have • Excellent communication skills
3-5 years of experience with data management including proficiency with SQL concepts (T-SQL, stored procedures, functions)
Development of SQL scripts, stored procedures
High proficiency in development of data migration and data conversion SQL scripts
3+ years of experience with .NET programming (C#) (including ASP.NET Web Forms, Datasets, Web Services)
2+ years of experience with SQL Server Reporting (SSRS)
Proficient in writing technical specifications
Why Capco?
A career at Capco is a chance to help reshape the competitive landscape in financial services. We launch new banks, transform existing ones, and help our clients navigate complex change. As consultants, we work on the front-end business design all the way through to technology implementation.
We are the largest Financial Services focused consultancy in the world, serving everyone from global banks to emerging FinTechs, from strategy through digital transformation, design, business consulting, data and analytics, cyber, cloud, technology architecture, and engineering.
Capco is a young and growing firm. We maintain an entrepreneurial spirit and growth mindset, and have minimal bureaucracy. We have no internal silos that get in the way of your career opportunities or ability to focus on our clients and make a difference to the business. We offer the opportunity for everyone to learn rapidly, take on tough challenges, and get promoted quickly. We take pride in our creative, collaborative, diverse, and inclusive culture, where everyone can #BYAW.
We offer highly competitive benefits, including medical, dental and vision insurance, a 401(k) plan, tuition reimbursement, and a work culture focused on innovation and creation of lasting value for our clients and employees.
Ready to take the Next Step?
If this sounds like you, we would love to hear from you. This is an opportunity to make a difference and contribute to a highly successful company with a significant growth trajectory.