Senior Business System Analyst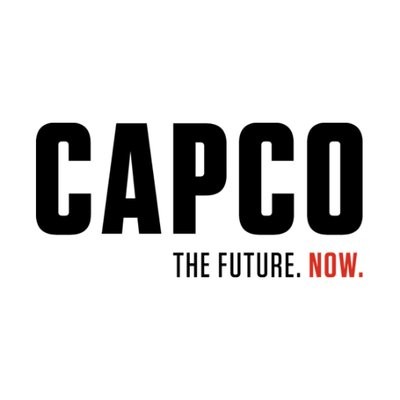 Capco
IT
Toronto, ON, Canada
Posted on Wednesday, February 15, 2023
Senior Business System Analyst
Capco – The Future. Now.
Capco is a distinctly and positively different place to work. Much more than consultants, we are active participants in the global financial services industry. Our passionate business and technology professionals enjoy a unique environment where they are actively encouraged to apply intellect, innovation, experience and teamwork. We are dedicated to fully supporting our world class clients as they respond to challenges and opportunities in: Banking, Capital Markets, Finance Risk & Compliance, Insurance, and Wealth and Investment Management. Experience Capco for yourself at capco.com
Let's Talk About You
You want to Own Your Career. You're serious about rising as far and as fast as your work and achievements can take you. And you're ready to write the next chapter of your career story: a challenging and rewarding role as a Capco Senior Business System Analyst
Let's Get Down To Business
We are looking for experienced Business System Analysts. This role offers the chance to advise and deliver regulatory change projects as part of a fast-paced, long-term strategic partnership with leading financial institutions.
You bring a very good understanding of financial domain products is an advantage.
Responsibilities
Plan, manage, and lead the delivery of detailed system requirements and technical / functional specifications in alignment with standards and frameworks. Provide technical leadership and work in close partnership with business partners / technology / project teams and stakeholders to plan, solicit, analyze, document, communicate and manage detailed functional specifications.
Systems requirement management - liaising between the business / Business Analyst, Technology, vendors, business stakeholders, and other subject matter experts to plan, elicit, analyze, document, communicate and manage system requirements.
Assessing current capabilities, understanding high-level business requirements, and applying technical background/understanding in the development of system requirements and functional documents.
Assessing the needs of a business client and looking for opportunities to develop and grow the business through effective use of technology; collaborate with Business Analysts and other Technology professionals to determine if solutions currently exist (internally or externally) or whether new solutions are feasible and determine how such solutions will impact existing work processes and systems, and how to manage the integration.
Supporting project / delivery team e.g., development, testing, change management, operational readiness.
May provide operational / process related analysis and support.
Business Systems Analysis is a professional field that generally requires formal education or relevant experience and strong understanding of the requirements management discipline, business related systems, operational processes, related technology, enterprise technology delivery practices and standards and project management discipline along with a thorough understanding of the businesses supported and enterprise methodologies.
Skills and Expertise
It will be very useful if you have some or all of the following skills and experience:
8+ years of experience as a Technical BSA
Strong process mapping and data analysis experience
Strong experience defining, documenting, and translating business requirements into detailed functional specifications, taking in account for non-functional requirements.
Highly knowledgeable about Agile Delivery and methodologies
Experience with Cybersecurity and Access Management (IAM) is preferred.
Working experience in Confluence & JIRA
Ability to create user-stories, especially the technical components of the story
Ability to create and assist with acceptance criteria, test-cases and test tools
Strong communication and experience working with both business and technology teams
Financial Industry of Consulting experience an asset
Now Take the Next Step
If you're looking forward to progressing your career with us, then we're looking forward to receiving your application.
Capco is well known for its thought leadership and client-centric model that distinguishes it from other consulting firms. Capco's strong technology and digital knowledge base, it's global experience of the Financial Service enables us to deliver projects from strategy through to delivery. We are committed to providing new areas of expertise from which our clients will greatly benefit. We have:
Access to industry-focused talent globally
Ability to leverage best-of-breed, innovative products and solutions for complex architecture and large-scale transformation
Extended global geographic market reach
Ability to capitalize on our client footprint and deep domain expertise within financial services
For more information about Capco, visit www.Capco.com.
Capco is an equal opportunity employer. We evaluate qualified applicants without regard to race, color, religion, sex, sexual orientation, gender identity, marital status, genetic information, national origin, disability, veteran status, and other protected characteristics.