Data Modeller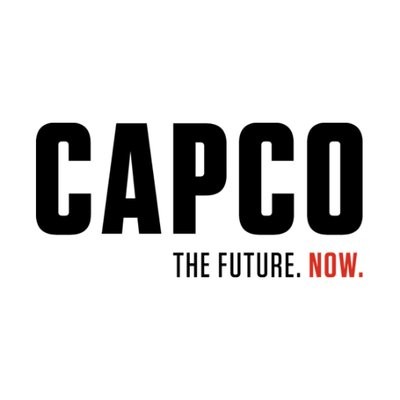 Capco
Data Science
London, UK
Posted on Friday, February 3, 2023
Joining Capco means joining an organisation that is committed to an inclusive working environment where you're encouraged to #BeYourselfAtWork. We celebrate individuality and recognize that diversity and inclusion, in all forms, is critical to success. It's important to us that we recruit and develop as diverse a range of talent as we can and we believe that everyone brings something different to the table – so we'd love to know what makes you different. Such differences may mean we need to make changes to our process to allow you the best possible platform to succeed, and we are happy to cater to any reasonable adjustments you may require. You will find the section to let us know of these at the bottom of your application form or you can mention it directly to your recruiter at any stage and they will be happy to help.
ABOUT US
Capco is a global technology and business consultancy, focused on the financial services sector. We are passionate about helping our clients succeed in an ever-changing industry.
We are:
Experts in banking and payments, capital markets and wealth and asset management
Deep knowledge in financial services offering, including e.g. Finance, Risk and Compliance, Financial Crime, Core Banking etc.
Committed to growing our business and hiring the best talent to help us get there
Focus on maintaining our nimble, agile and entrepreneurial culture
ROLE RESPONSIBILITIES
As part of our on-going global expansion strategy, Capco is growing its UK Data Practice in our London office. We are currently seeking to recruit management consultants with data architecture expertise to manage and develop teams to support large scale transformation projects for our leading Financial Services clients.
Work with technology leaders across Financial Services to provide best practice guidance for data management and data architecture development and optimization.

Accompany and lead complex agile consulting projects supporting our clients with data architecture design and delivery.
Contribute to decisions within a project and collaborate on technical expertise and known practices and precedents.
Help to play a role in supporting Capco Data Architecture business development

.

Build a set of services and capabilities that support Capco's vision of Modern Data Architecture and our clients' data journeys to Cloud to enable efficient, transparent and high-quality data management.
Have opportunities to assume greater responsibility for your topics as well as managing small project teams where role and experience is appropriate.
Preferred Experience
A strong understanding and experience in key data modelling methodologies, techniques and concepts (dimensional modelling, entity relationship modelling, logical & physical models, etc.)

Review business processes and conceptualise the entities that interoperate within the business process, developing entity relationship diagrams to represent these connections.
Experience of recommending and establishing standards, guidelines, and procedures for design and maintenance.
Experience working with development teams to document existing data models and data flows.
Analysing and translating business needs into long-term data solutions.
Experience of troubleshooting, optimizing and evaluating implemented data systems for variances, discrepancies and inefficiencies.
Experience of working with Graph Databases, understanding the benefits and being able to identify when they could appropriately be used.
An understanding of NoSQL databases, the benefit comparisons to a relational database.
Nice to Have
Experience architecting & implementing data strategy, solutions & governance models.

Experience of aligning data architecture & strategy across multiple programmes, work streams and business units.
Demonstrable experience using Cloud data technologies to develop enterprise Data platforms.
Ideally, relevant practical project experience in Financial Services and ability to operate in complex environments/projects, managing multiple stakeholders at all levels of the organisation.
A credible individual who can communicate effectively to both technical and non-technical audiences.
Effective teamworking with very good analytical and conceptual skills.
Why Capco
The ability to shape your own training pathway, with the support of a well-defined pathway and access to a wealth of materials including Udemy courses

Access to and exposure working with Capco's strategic technology partners, including SnowFlake, EDM Council, etc.
You will gain exposure to and have the opportunity to contribute to thought leadership within Data Architecture
Capco's inclusive culture, with the opportunity to participate in a wide variety of people-focused culture and CSR programs, including CSR and sustainability, mental health and well-being programs, diversity and inclusion affinity groups—and much more.
A work culture focused on innovation and building lasting value for our clients and employees
Ongoing learning opportunities to help you acquire new skills or deepen existing expertise
A flat, non-hierarchical structure that will enable you to work with senior partners and directly with clients
A diverse, inclusive, meritocratic culture
Enhanced and competitive family friendly benefits, including maternity / adoption / shared parental leave and paid leave for sickness, pregnancy loss, fertility treatment, menopause and bereavement