Agile Technical Delivery Lead H/F/D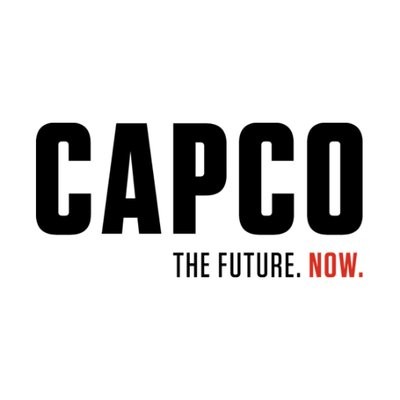 Capco
IT
Paris, France
Posted on Wednesday, January 11, 2023
Overview
Joining Capco means joining an organisation that is committed to an inclusive working environment where you're encouraged to #BeYourselfAtWork. We celebrate individuality and recognize that diversity and inclusion, in all forms, is critical to success. It's important to us that we recruit and develop as diverse a range of talent as we can. We believe that everyone brings something different to the table – so we'd love to know what makes you different.
About Capco
Capco is a global technology and business consultancy focused on the financial services sector. As part of Capco's Digital practice, the Design team translates strategy into action, working across the product lifecycle to create and deliver digital innovations in partnership with our clients and their customers.
We are / have:
Experts in banking and payments, capital markets and wealth and asset management
Deep knowledge in financial services offering, including e.g. Finance, Risk and Compliance, Financial Crime, Core Banking etc.
Strong technology understanding and numerous IT delivery success stories
Committed to growing our business and hiring the best talent to help us get there
Focused on maintaining our nimble, agile and entrepreneurial culture
Role
Capco is looking for committed, innovative and creative people to join our Agile Delivery team in Paris!
We are looking for an Agile Delivery Lead like you, and who can, guess what … - work on exciting projects such as the launch of innovative products, the build of a new Digital Bank …
As an Agile Delivery Lead, you will:
Act as a scrum master for specific teams/projects
Serve as facilitators for agile teams working under the agile methodology (scrum-like), encouraging the team to adopt agile methodology in their workflow. Sets the rituals and processes of the agile methodology to keep the team on track, foster communication and quickly address any issues. Facilitate the daily standup and help the team reach a consensus.
Work closely with the product owner to make sure the team understands the project's goals and scope, to maintain the product backlog and translate epics, stories, and other items on the sprint list into actionable tasks for developers.
Help the team agree on what they can achieve during each development sprint (or another period).
Assign and delegate tasks appropriately, ensuring the team's work aligns with priorities and the overall schedule. Help the team make progress on the project by ensuring each person is working on the right tasks, help to remove any obstacles to the team members' progress, and protect the team from distractions.
Manage delivery
Build overall delivery plan of the team, identify and manage external dependencies and risks, escalate issues that impacts project schedule on timely basis and propose workarounds/resolutions
Monitor relevant KPIs, milestones and deliverables commitments.
Provide clear status updates related to the team delivery, from discovery to tech delivery and testing steps, working closely with Product Management, Product Design Technology and Quality Assurance team members.
Required profile
Excellent people and project management skills.
Strong communication and presentation skills,
Strong analytical and problem-solving skills.
Leadership and delivery management experience
Proven result-oriented person with a focus on delivery
Capability to train, mentor and support teams to follow agile values, principles and practices
Certified scrum master and SaFe preferred, experience in Agile Delivery with 3+ years of experience as a scrum master
Why join Capco as a, Agile Delivery Lead?
You will work on today's largest digital project in European Banking Industry, joining a team of experts and passionate developers.
We offer:
A work culture focused on innovation and creation lasting value for our clients and employees
Ongoing learning opportunities to help you acquire new skills or deepen existing expertise
A flat, non-hierarchical structure that will enable you to work with senior partners and directly with clients.
A diverse, inclusive, meritocratic culture