Solution Architecture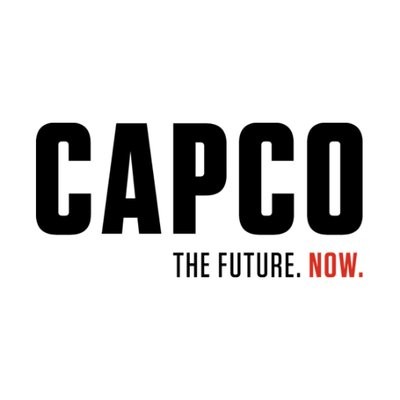 Capco
IT
Toronto, ON, Canada
Posted on Friday, December 9, 2022
Solution Architecture
About Capco
Capco is a distinctly and positively different place to work. Much more than consultants, we are active participants in the global financial services industry. Our passionate business and technology professionals enjoy a unique environment where they are actively encouraged to apply intellect, innovation, experience and teamwork. We are dedicated to fully supporting our world class clients as they respond to challenges and opportunities in: Banking, Capital Markets, Finance Risk & Compliance, Insurance, and Wealth and Investment Management.
Let's Talk About You
You want to Own Your Career. You're serious about rising as far and as fast as your work and achievements can take you. And you're ready to write the next chapter of your career story: a challenging and rewarding role as a Capco Solutions Architect Lead
About You
Capco is looking to hire an ambitious, team-player with Solution Architecture experience.
Experience
8+ years' experience developing overall solution architecture including – Application, Services, Integrations, Infrastructure Viewpoints
Comfortable in rationalizing solution designs and options
Understanding requirements, technical constraints, and defend solution options
Familiarity and Experience working with Modern Architecture (Digital / Channel Front-End, Channel APIs, REST/SOAP/XML Service Integration, Caching, etc.)
Strong understanding and experience in a wide array of technologies and tooling
Able to build good relationships at all levels, internally and externally
Experience in an Agile development (Scrum) environment
Experience with BPMN engines
Experience in DevOps pipelines and related technologies is beneficial
Product/platform experience is nice to have
Ability to discuss and strategize technical solutions to optimize the platform
Excellent people skills with ability to lead by example and motivate team members
Ability to think strategically and execute tactically
Ability work in fast pace environment while following best practice and company process
Highly driven and passionate about technology, platform development and platform success
Ability to understand and communicate complex technical solutions
Excellent oral, listening, and written communication skills
Strong organizational and prioritization skills
Self-motivated, proactive, and driven team-player attitude
Now Take the Next Step
If you're looking forward to progressing your career with us, then we're looking forward to receiving your application.
Capco is well known for its thought leadership and client-centric model that distinguishes it from other consulting firms. Capco's strong technology and digital knowledge base, it's global experience of the Financial Service enables us to deliver projects from strategy through to delivery. We are committed to providing new areas of expertise from which our clients will greatly benefit.
We have:
Access to industry-focused talent globally
Ability to leverage best-of-breed, innovative products and solutions for complex architecture and large-scale transformation
Extended global geographic market reach
Ability to capitalize on our client footprint and deep domain expertise within financial services
For more information about Capco, visit www.Capco.com.
Capco is an equal opportunity employer. We evaluate qualified applicants without regard to race, colour, religion, sex, sexual orientation, gender identity, marital status, genetic information, national origin, disability, veteran status, and other protected characteristics.