Full Stack Developer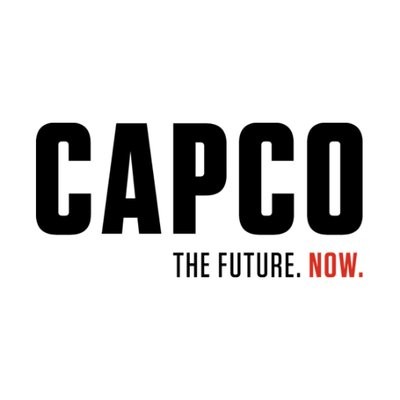 Capco
Software Engineering
Toronto, ON, Canada
Posted on Friday, December 9, 2022
Full Stack Developer
Capco – The Future. Now.
Capco is a distinctly and positively different place to work. Much more than consultants, we are active participants in the global financial services industry. Our passionate business and technology professionals enjoy a unique environment where they are actively encouraged to apply intellect, innovation, experience and teamwork. We are dedicated to fully supporting our world class clients as they respond to challenges and opportunities in: Banking, Capital Markets, Finance Risk & Compliance, Insurance, and Wealth and Investment Management. Experience Capco for yourself at capco.com
Let's Talk About You
You want to Own Your Career. You're serious about rising as far and as fast as your work and achievements can take you. And you're ready to write the next chapter of your career story: a challenging and rewarding role as a Capco Full Stack Developer.
Let's Get Down To Business
Capco is looking for talented, innovative and creative Full Stack Developers to join our development team to work on a number of projects and applications within the Digital practice.
Responsibilities
Work closely with team members and Business Stakeholders when required to ensure that business requirements are fully understood before commencing design and development
Implement best-of-breed technical solutions based on agreed technical design - Adopting industry standard development patterns and methodologies; including continuous integration and automated unit and integration testing
Test implemented solutions in advance of User Acceptance Testing
Assist with the deployment of components to development and test environments
As a Full Stack Developer, you will own the end to end delivery of software from analysis through to release to production and support
Responsible for releasing code to production, raising production change requests and be involved in production support
Develop and maintain front end and back end solutions using cutting edge technologies and products
Work with Scrum Masters and product owners to priorities and deliver solutions using an Agile environment
Show Us What You've Got
It will be very useful if you have some or all of the following skills and experience:
Exceptional knowledge of object oriented programming languages like Java 8+
Front end Angular experience
Strong organizational and communication skills
Experience building, testing and troubleshooting RESTful APIs and front end frameworks
Understanding of Microservice Architecture
Can write sensible tests to verify functionalities and endpoints
Experience working in an Agile environment
Experience working with code versioning tools
Experience working with cloud technologies
Experience working with build, packaging and continuous integration tools and frameworks
Professional experience is important. But it's paramount you share our belief in disruptive innovation that puts clients ahead in a tough market. From Day One, your key skill will be to perceive new and better ways of doing things to give your clients an unfair advantage.
Now Take the Next Step
If you're looking forward to progressing your career with us, then we're looking forward to receiving your application.
Capco is well known for its thought leadership and client-centric model that distinguishes it from other consulting firms. Capco's strong technology and digital knowledge base, it's global experience of the Financial Service enables us to deliver projects from strategy through to delivery. We are committed to providing new areas of expertise from which our clients will greatly benefit.
We have:
Access to industry-focused talent globally
Ability to leverage best-of-breed, innovative products and solutions for complex architecture and large-scale transformation
Extended global geographic market reach
Ability to capitalize on our client footprint and deep domain expertise within financial services
For more information about Capco, visit www.Capco.com.
Capco is an equal opportunity employer. We evaluate qualified applicants without regard to race, color, religion, sex, sexual orientation, gender identity, marital status, genetic information, national origin, disability, veteran status, and other protected characteristics.