Back End Developer (C#,.Net)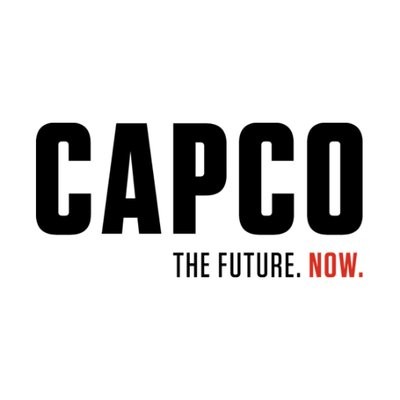 Capco
Software Engineering
Bangkok, Thailand
Posted on Friday, December 2, 2022
About Capco
Capco, a Wipro company, is a global technology and management consultancy specializing in driving digital transformation in the financial services industry. With a growing client portfolio comprising of over 100 global organizations, Capco operates at the intersection of business and technology by combining innovative thinking with unrivalled industry knowledge to deliver end-to-end data-driven solutions and fast-track digital initiatives for banking and payments, capital markets, wealth and asset management, insurance, and the energy sector. Capco's cutting-edge ingenuity is brought to life through its Innovation Labs and award-winning Be Yourself At Work culture and diverse talent.
As a Backend Engineer at Capco, you will:
Demonstrate practical experience of engineering best practices, while being obsessed with continuous improvement.
Have deep technical knowledge of two or more technologies and is curious to learn other parts of the stack.
Have experience delivering software/technology projects leveraging Agile methodologies
Have personally made valuable contributions to products, solutions and teams and can articulate the value to customers.
Have played a role in the delivery of critical business applications and ideally customer facing applications.
Have the ability to communicate complex ideas to non-experts with eloquence and confidence.
Have an awareness and understanding of new technologies being used in finance and other industries and loves to experiment.
Have a passion for being part of the engineering team that is forming the future of finance.
Skills & Expertise
You will have experience working with the following Methodologies/Technologies;
Job Qualification:
Min 2+ years of experience in Backend development.
Must have strong experience on Web/Mobile based application Development using
C#.NET, .NET Core/.Net 5, ASP .NET MVC framework.
Must have strong knowledge of OOPS concepts, Multithreading, data structures and design patterns.
Should have knowledge of RDBMS and exposure to SQL Server environment.
Have experience in writing T-SQL, database functions/procedures.
Hands on with any unit testing framework, e.g., MS Test, NUnit, Jasmin or Karma etc.
Experienced with code repositories GIT and Bitbucket.
Exposure to DevOps - Implement CI/CD using tools like Jenkins.
Exposure to JIRA tool.
Development with Agile Kanban/Scrum framework is preferrable.
Joining Capco means joining an organisation that is committed to an inclusive working environment where you're encouraged to #BeYourselfAtWork. We celebrate individuality and recognize that diversity and inclusion, in all forms, is critical to success. It's important to us that we recruit and develop as diverse a range of talent as we can and we believe that everyone brings something different to the table – so we'd love to know what makes you different. Such differences may mean we need to make changes to our process to allow you the best possible platform to succeed, and we are happy to cater to any reasonable adjustments you may require. You will find the section to let us know of these at the bottom of your application form or you can mention it directly to your recruiter at any stage and they will be happy to help.