Senior Frontend Developer (React)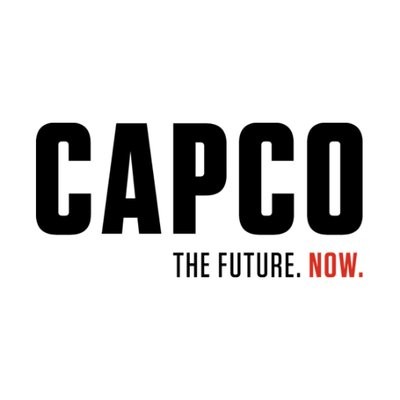 Capco
Software Engineering
London, UK
Posted on Thursday, August 11, 2022
SENIOR FRONTEND DEVELOPER (REACT)
UK - London
About Capco
Capco is a fully independent, global management and technology consultancy. For 20 years we have combined innovative thinking with deep industry knowledge to deliver business consulting, digital transformation and technology services to Finance and Energy markets. Our collaborative and efficient approach helps clients reduce costs and manage risk and regulatory change while increasing revenues. We are thinkers, innovators, and disruptors. We are small enough to care but large enough to matter.
The Role
We are looking for engineers who want to play a key part in supporting the evolution of the Financial Services industry one project at a time. You will be expected to be a strong team player who prides themselves on delivering modern, first class cloud based platforms through practicing best in class Agile ways of working at all times.
About you
Capco is looking for hardworking, innovative, and creative people to join our Engineering team.
Demonstrate practical experience of engineering best practices, while being obsessed with continuous improvement.
Have deep technical knowledge of two or more technologies and is curious to learn other parts of the stack.
Have personally made valuable contributions to products, solutions and teams and can articulate the value to customers.
Have played a role in the delivery of critical business applications and ideally customer facing applications.
Have the ability to communicate complex ideas to non-experts with eloquence and confidence.
Have an awareness and understanding of new technologies being used in finance and other industries and loves to experiment.
Have a passion for being part of the engineering team that is forming the future of finance.
Skills & Expertise
We are looking for senior developers who are passionate about building phenomenal UIs. If you have a deep interest and understanding of the latest JavaScript technologies and enjoy writing code then this role will be ideal.
You will have experience working with some of the following Methodologies/Technologies;
JavaScript:ES5,ES6,ES2017, React (preferred) / Angular / Vue
CSS:exposure to SASS/LESS, frameworks: Bootstrap, SemanticUI, MaterialUI and Responsive design - CSS Grid/Flexbox
Security standards:OAuth2, OpenID Connect & JWT
Good understanding of asynchronous request handling, partial page updates, and AJAX
At least one state management tool – Redux (preferred) / Flux / MobX
Experience using and configuring task runners – Webpack (preferred) / Grunt
Testing framework:Mocha / Jasmine / Chai
We offer:
A work culture focused on innovation and building lasting value for our clients and employees
Ongoing learning opportunities to help you acquire new skills or deepen existing expertise
A flat structure that will enable you to work with senior partners and directly with clients
A diverse, inclusive, meritocratic culture
Enhanced family friendly benefits, including maternity / adoption / shared parental leave and paid leave for sickness, pregnancy loss, fertility treatment, menopause, and bereavement
Joining Capco means joining an organisation that is committed to an inclusive working environment where you're encouraged to #BeYourselfAtWork. We celebrate individuality and recognize that diversity and inclusion, in all forms, is critical to success. It's important to us that we recruit and develop as diverse a range of talent as we can and we believe that everyone brings something different to the table – so we'd love to know what makes you different. Such differences may mean we need to make changes to our process to allow you the best possible platform to succeed, and we are happy to cater to any reasonable adjustments you may require. You will find the section to let us know of these at the bottom of your application form or you can mention it directly to your recruiter at any stage and they will be happy to help.