Consultant/Senior Consultant - Data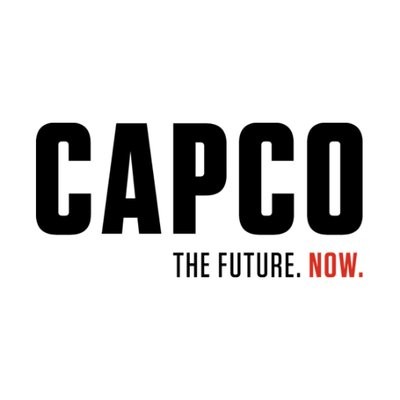 Capco
Singapore
Posted on Tuesday, March 15, 2022
Capco, a Wipro company, is a global technology and management consultancy specializing in driving digital transformation in the financial services industry. With a growing client portfolio comprising of over 100 global organizations, Capco operates at the intersection of business and technology by combining innovative thinking with unrivalled industry knowledge to deliver end-to-end data-driven solutions and fast-track digital initiatives for banking and payments, capital markets, wealth and asset management, insurance, and the energy sector. Capco's cutting-edge ingenuity is brought to life through its Innovation Labs and award-winning Be Yourself At Work culture and diverse talent.
We are experts in Banking, Capital Markets, Wealth and Asset Management
We are rapidly expanding our Insurance sector capability
We specialise in Digital Transformation, Data Management & Data Analytics, Business & Finance Transformation engagements, and IT transformation and Change programmes
We are committed to growing our business and hiring the best talent in the market
Our focus is on maintaining our agile and entrepreneurial culture
Capco Singapore is growing and we are looking at adding exceptional Consultant / Senior Consultants within our Data & Digital practice:
Role and Responsibilities
Build enterprise data management and privacy technology solutions and architecture blueprint
Collaborate with teams to build a strong bank wide awareness of data privacy and data management technology community
Translates business and technical requirements into an architectural blueprint to achieve business objectives and documents all solution architecture design and analysis work.
Provides deliverables like standard definitions, reference models and architecture designs to help assess the impact of new and ongoing technology investment on the business and IT estate.
Acts as a consultant on a broad range of technologies, platforms and vendor offerings to drive targeted business outcomes
Skills and Experience
Experienced in building enterprise data management and privacy technology solutions and architecture blueprint.
Has strong understanding of the below areas both at conceptual level and engineering/technology level. Has created & driven solutions for the below areas.
Data Classification, Data Protection, Data Retention, Data Minimization
Knowledge of information principles and processes
Understanding and knowledge of system development life cycle methodologies (such as waterfall, spiral, agile software development, rapid prototyping, incremental, synchronize and stabilize, and DevOps)
WHY CAPCO?
We are expanding our business rapidly across Singapore and Asia. You will work on engaging projects with some of the largest banking and insurance clients in the world, projects that will deliver significant transformation and change.
We offer:
You will join a company that supports and encourages an entrepreneurial outlook and independent thinking. Capco is not about organizational charts and layers – we operate with little hierarchy because we want all employees to feel that Capco is their firm. We warmly value diversity and inclusion and embrace our collective uniqueness – our culture is a strong, fresh, and invigorating difference from our competitors.
We offer highly competitive benefits, including medical, dental and vision insurance, a pension scheme, tuition reimbursement, and a work culture focused on innovation and creation of lasting value for our clients and employees.