Director of Business Development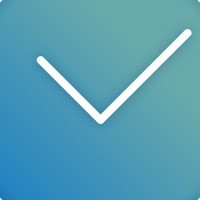 Veryable
Sales & Business Development
Jacksonville, FL, USA
Posted on Saturday, September 9, 2023
Job Description
Title: Director of Business Development
Summary
Are you an industrious, energetic, growth-oriented experienced professional or recent grad, who has a passion for manufacturing, logistics or supply chain? Do you want to LEARN, work in a TEAM environment (in the office to connect real-time) and have career PROMOTION based on RESULTS and HARD WORK? Have you researched what we do – did it make you say "this will transform USA manufacturing and supply chain"? Do you want to learn, receive coaching, to grow professionally all while bringing a disruptive technology to Jacksonville? Are you comfortable communicating and learning lean/manufacturing/supply chain knowledge to advise local businesses how to use on-demand workers to solve their biggest operational challenge - labor? If yes, you may be the type of individual for business transformation through Veryable's technology in Jacksonville as a Director of Business Development (the "DoBD").
At Veryable, we are revitalizing U.S. Manufacturing. We connect businesses to workers through our online marketplace, enabling a real-time approach to production. We give workers more options, and give flexibility and control to leaders on the shop floor. One of the fastest growing U.S. tech start-ups, we are looking for a DoBD for the Jacksonville market to drive business development, account retention, and revenue growth in our market through persistence, drive, and impactful communication of Veryable's cutting-edge technology. To succeed, the DoBD will be responsible for interacting with decision-makers and key operational leaders (plant managers, warehouse leaders, production leaders, etc.) in manufacturing & distribution organizations, effectively communicating the value of Veryable's innovative technology within their organization. The DoBD reports to the GM, Jacksonville Market and will work closely with a team of ~3-4 other business development and operations professionals to drive business growth in Jacksonville. In addition, the DoBD will be capable of coaching and mentoring a small team of Business Development Associates (the "DBA").
Collaboration, learning, and career development at Veryable takes place in real-time and therefore Remote candidates will not be considered.
Responsibilities
Promote and uphold our company values, reputation, and culture
Research companies on the district's growth plan and develop strong POVs for value creation
Create materials for new and existing users, persuasively educating them on value creation opportunities
Direct Business Development Associates on the team, related to assignment of deliverables, timely completion of deliverables, quality of analysis, quality of outreach, etc.
Build brand awareness and initiate/maintain relationships with users through various forms of communication (cold calls, email campaigns, social media)
Develop ramp plans to onboard new users and establish benchmarks for their success with Veryable
Meet on site with prospective new users (only if necessary) and provide consultation with manufacturing, operations and warehouse leaders to build and cultivate strategic accounts and partnerships
Manage CRM, HubSpot, and identify scalable ways to generate interest and attract users
Leverage a variety of tools including LinkedIn, ZoomInfo, Hubspot, etc. to manage the business development process
Maintain compliance with operational and business development metrics
Conduct market research to stay current on industry and market trends and tailor approach to remain competitive
Collaborate with regional team to deliver maximum value, execute team goals, and grow Veryable's [market] area footprint
Required Qualifications:
Passionate about Veryable's offerings, our vision and mission
Direct experience working or advising industries we serve (logistics, supply chain, manufacturing)
Eager to learn, desire to grow professionally all with winning attitude
Brings unique experience or perspective to the [insert] team
Coachable – takes feedback with humility and confidence to try again
Self-starter, industrious individual who has demonstrated mastery of something (e.g. sport, music, etc.)
Strong communication skills with ability to story tell, win hearts and minds with direct and plain language
Detail oriented with proven ability to take complex problem, break it down point using data
Collaborative and willing to think broadly, working with a cross-functional team to drive growth
Demonstrated track record of coaching and mentoring others
Results oriented, with specific examples of demonstrated outcomes to outperform or overachieve goals
Experience in the workforce (at least 2 years post university or 5 years work experience)
Highly proficient with MS Office Suite of products (Excel, PowerPoint)
Ability to be in office every day and visit local businesses each week (<25% time visiting businesses)
Neither worked at nor 'studied processes' of a FAANGS company (Facebook/Meta, Amazon, Apple, Netflix, Google or any other Silicon-valley based company)
Preferred Qualifications:
Experience working with diverse functional teams (operations and finance, supply chain and engineering)
Lean, six sigma, continuous improvement training or certification
Interactions with customers or external suppliers, stakeholders, venders
Promoted with increased or new responsibility within the same company
Experience leading a direct or indirect team
Ideal candidates will have at least one of the following foundational experiences:
operational position such as food service or retail;
studies focused on operations, supply chain, manufacturing, or industrial engineering;
internship or early career experience as an:

engineer (manufacturing, process, sales, industrial, application or project),
process improvement specialist (CI, Lean, Six Sigma);
Supply Chain and Ops associate (production / manufacturing supervisor, operations leader, warehouse leader, master scheduler, production planning, etc.);
other operations project management roles (program manager, project manager)
consulting (strategy or operational) focused on supply chain or manufacturing topics/companies
About Veryable
At Veryable, our mission is to accelerate next generation capabilities in the manufacturing and logistics space by enabling businesses to scale production in real-time to changing needs and conditions.
The journey to the next generation of manufacturing and logistics starts with addressing labor as the first critical constraint in meeting production demand. Our co-founders had a vision of making the gig economy accessible to manufacturing and distribution through both a mobile app for workers and a suite of business tools for companies to assess their labor needs and access labor when they need it. This technological innovation has allowed businesses to address the routine variability of their production demand with labor that is available just in time.
Veryable is committed to creating a diverse environment and is proud to be an equal opportunity employer. All qualified applicants will receive consideration for employment without regard to race, color, religion, gender, gender identity or expression, sexual orientation, national origin, genetics, disability, age, or veteran status. Veryable abides by all laws deemed constitutional and does not discriminate on the basis of vaccine choices or violate your personal healthcare privacy.
#LI-Onsite #LI-FL1 #LI-JK1