General Manager, Indianapolis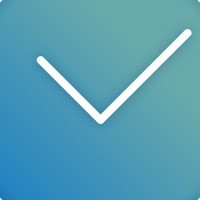 Veryable
Operations
Indianapolis, IN, USA
Posted on Wednesday, August 2, 2023
Title: General Manager, Indianapolis Market
Summary:
At Veryable, we are revitalizing U.S. Manufacturing. We connect businesses to workers through our online marketplace, enabling a real-time approach to production. We give workers more options, and give flexibility and control to leaders on the shop floor. One of the fastest growing U.S. tech start-ups, we are looking for a full-time General Manager ('GM') Indianapolis to lead the day-to-day operations of the business, in market, in accordance with the strategic plan and operating and capital budgets. In addition, the GM Indianapolis will be responsible for all commercial initiatives and activities. The GM Indianapolis reports to the Corporation's VP of Operations, West Region based in Indianapolis and will build a team of ~5-10.
Are you an industrious leader, who has a passion for manufacturing, logistics or supply chain? Do you want to take your leadership experience from the shop floor, production line or warehouse, and build an industry transforming business? Do you want to lead, develop, and coach a team to grow revenue and margin all while bringing a disruptive technology to Indianapolis? Are you comfortable taking charge, driving continuous improvement, and pushing towards goals despite uncertainty? Have you led cross-functional teams? If yes, you may be the type of leader to drive growth in Indianapolis as the GM at Veryable.
Responsibilities
Primary responsibilities of the GM Indianapolis are to:
Leadership Responsibilities
promote and enforce company values, reputation, and culture;
serve as member of West Regional leadership team
assist Operations Leadership and CEO in overseeing the long-term business strategy of the Corporation;
serve as company spokesperson, as needed, at public events, interviews, workshops, etc. in market
Operational Responsibilities
manage day-to-day operations of the business in the Indianapolis district and oversee P&L;
manage district team and recruit, hire, and develop new team members as trajectory requires;
oversee operational issues and ensure quick and effective resolution;
provide a product-market fit feedback loop into the product management / tech development funnel;
Strategic Growth Responsibilities
operationalize business development activities in accordance to the company's growth plan;
develop and implement market entry and/or growth strategy and supporting marketing initiatives;
develop strategic business target lists, cultivate relationships, and conduct regular communications;
manage CRM process and identify scalable ways to recruit business users;
leverage operational knowledge to cultivate strategic accounts and partnerships to enable growth and scalability;
collaborate with other market leaders to identify best go-to-market strategies;
Required Qualifications:
Minimum 2-3 years of team leadership experience (direct or indirect teams) including oversight of recruitment, selection, capacity planning, feedback, and development
Demonstrated track record of organizational success including upward mobility (promotion within a company) and at least two years average tenure with prior companies
Actively responsible for and collaborates with different functional areas (e.g. leading cross functional projects, direct leadership of multiple functions, collaborating across functional verticals)
Deep knowledge and insight relevant to the manufacturing, logistics, and/or supply chain industry
Strong communication and organization skills
Track record of improving business performance by growing revenue and margin, exceeding goals, delivering growth, and innovating to achieve (and outperform) targets
Preferred Experiences:
At least 5 years combined total work experience
Experience working at more than one company or business unit/division
Entrepreneurial experience is preferred. For example, led a stand-alone initiative (e.g. plant start-up, product line launch, new market entry, subsidiary in larger organization, etc.) or started own business
Understanding/training in lean or continuous improvement methodologies and frameworks
Worked in Indianapolis for at least 1 year
Bachelor's degree in relevant field – supply chain, industrial engineering, logistics
About Veryable
At Veryable, our mission is to accelerate next generation capabilities in the manufacturing and logistics space by enabling businesses to scale production in real-time to changing needs and conditions.
The journey to the next generation of manufacturing and logistics starts with addressing labor as the first critical constraint in meeting production demand. Our co-founders had a vision of making the gig economy accessible to manufacturing and distribution through both a mobile app for workers and a suite of business tools for companies to assess their labor needs and access labor when they need it. This technological innovation has allowed businesses to address the routine variability of their production demand with labor that is available just in time.
Veryable is committed to creating a diverse environment and is proud to be an equal opportunity employer. All qualified applicants will receive consideration for employment without regard to race, color, religion, gender, gender identity or expression, sexual orientation, national origin, genetics, disability, age, or veteran status. Veryable abides by all laws deemed constitutional and does not discriminate on the basis of vaccine choices or violate your personal healthcare privacy.
#LI-PD1 #LI-AK1 #LI-JW2 #LI-EK1