President, Vault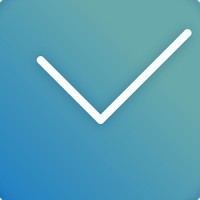 Veryable
Posted on Friday, April 28, 2023
Title: President, Vault
Summary
Veryable is the on-demand marketplace for manufacturing, logistics and warehousing labor with a mission to revitalize the American manufacturing sector by allowing businesses to "variablize" labor costs in small increments. This lets them increase costs only as their output increases, which will empower businesses to scale while maintaining a lower and more constant cost structure.
Our flexible labor solution connects businesses with high-quality operators at the click of a button, enabling higher productivity and a competitive edge. For workers, Veryable provides immediate access to work, the ability to control their own schedule, opportunities to build new skills, and best of all, next-day pay.
Veryable was founded in 2017 by CEO Mike Kinder and CTO Noah Labhart and has since raised close to $50M from some of the most prominent venture capitalists in the world, including Gigafund, Trust Ventures, and Chicago Ventures. We are on a mission to revitalize the American manufacturing sector and the launch of our neobank "Vault" will be a key determinant in achieving this.
About Vault
Vault is a vertical neobank for the on-demand workforce. The Vault product at scale includes features like: free bank accounts, credit and debit cards, lending, earned wage access (with direct deposit), bill pay, free withdrawal at over 60,000 ATMs across the US, and more. Veryable has built the underlying technology for its core platform, and is now seeking a Head of the Vault Product to build and lead a team whose mission is to give gig economy workers in the manufacturing, distribution, and logistics space, and beyond, access to its solution. The President of Vault will report to Veryable's Co-Founder and CEO, Mike Kinder.
Responsibilities
Full P&L responsibility for the Vault business
Creation of the strategic vision and delivery of venture scale returns for the Vault business
Secure debt financing to support operating capital needs of the product
Leadership across cross-functional teams to build and launch our new product, including product management, go-to-market strategy, business development/partnership development, commercialization, competitive intelligence, and market sizing, to deliver end-to-end product revenue growth
Management of external partners and internal stakeholders such as design, research, engineering, marketing, analytics, and operations teams
Qualifications
Experience in fintech, specifically, building and shipping fintech/neobank products
Demonstrated ability to lead cross-functional teams and bring solutions using data and technology in the digital banking space (payments, lending, etc.)
Deep understanding of capital markets and financing structures
Ideal candidates will have combination of experience operating in a relevant industry sector and leading a VC backed company through growth as COO/CEO/Business leader. Preference for candidates with some exposure to FinTech. Interest in baseball is a bonus.
Do not apply if…
…you cannot talk specifics and go into detail on how you tackled growing a business or operation.
…you need lots of resources to get things done.
…you have not stayed with a company longer than 2 years.
…you do not believe in this product.
…you do not do work yourself.
…you redirect conversation to talk in generalities or who you know vs. your specific achievements.
…you have ever worked for a FAANGS company.
…you have never mastered something.
…you do not do what you say.
…you do not get frustrated with people who are not direct and specific in their communication.
…you have not worked in a growth business (building a new business, product, start-up, etc).
#LI-AK1; #Start-up; #StartupCEO; #Start-upCEO; #rocketship; #growth; #VC; #venturecapital; #VCCEO; #highgrowth; #fintech; #fintechCEO #fintechstartup #neobank