Java Architect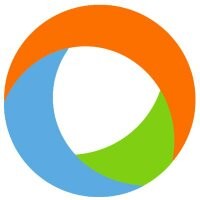 HighRadius
IT
Hyderabad, Telangana, India
Posted on Friday, May 12, 2023
Job Summary
Highradius intends to build new products as a part of new initiaves entrepreneurship program. These new products are being built in a startup eco-system. As an architect you will join one of the startups and will be responsible to design & build the product from scratch. Technical Designs of product features and integrations between various internal or external systems related to CFOTech products. You will be responsible for designing the solutions in coordination with Product Management team, considering the stability, scale and performance aspects.
In this role you will be working closely with PM and Development team.
Responsibilities
As an architect you will be responsible to design the foundational elements of the products.
Provide scalable solutions for G4/CFOTech products which includes lot of backend processing as well as UI representations
Writing Technical specifications and enabling developers to stick to the design
Code reviews to make sure quality code is delivered.
Fill the gaps in product by building/enabling various development processes and tools wherever applicable.
Manage and groom teams for a high-performance culture and be a champion of HighRadius core values.
R&D /POCs of new age requirements
Requirements
You should have designed or worked with scalable financial transactional systems
You should have desgined and built a robust workflow engine which can be leveraged to map business process
You should have designed and built a rules engine which can be leveraged to put process controls
Strong knowledge and hands on experience in Java based technologies.
Experience in working with frameworks such as Spring Boot, ReactJS, Spark
Database/Storage systems : MySQL, Snowflake, AWS S3, NAS etc.
Experience in design/developing Restful microservices
Basic understanding of analytics frameworks, AWS services, DevOps tools such as New Relic, OverOps, JMeter, Memory analysers etc..
Inbound thinking. At HighRadius marketing is strongly focused on discovering the 'why' that will strongly resonate with the target audience. This will require you to cut out all the marketing 'buzzword' noise and perform primary and secondary research as well as deep-thinking to arrive at the messages and ideas that are most likely to 'stick.'
Communication. You will need to have an excellent command over the English language, both spoken and written. This is less about memorizing the dictionary and more about being able to convey complex ideas in the simplest of ways - and it is essential for articulating ideas internally as well as externally by writing OPERAs
Experience: 7 to 15 Years
Education: BE/B. Tech/MCA/M.Sc./MTech
About Us:
HighRadius offers cloud-based Autonomous Software for the Office of the CFO. More than 700 of the world's leading companies have transformed their order to cash, treasury and record to report processes with HighRadius. Our customers include 3M, Unilever, Anheuser-Busch InBev, Sanofi, Kellogg Company, Danone, Hershey's and many more.
We at HighRadius firmly believe that a product is only as good as the people behind it. Whether it's product development, customer support, sales or operations, all our employees see the direct impact of their work. As one of the fastest growing FinTech software companies and a leader in the Fortune 1000 space, HighRadius focuses on hiring talented and motivated people from diverse backgrounds.
If you want to channel your ambition and drive for success, you belong with HighRadius! Check out our company's website to learn more about our fun culture, great benefits, read customer and employee testimonials, and more!