Senior Automation Test Engineer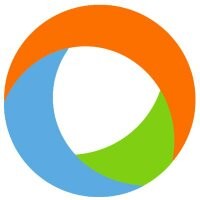 HighRadius
Quality Assurance
Hyderabad, Telangana, India
Posted on Monday, May 8, 2023
Position Summary
As a Automation Selenium Test Engineer , Identify and select the automation test cases and execute complete testing phases for the product by applying various designs and documenting the automation test strategy.
Responsibilities
Design and develop automated testing for all layers of the solution
Develop, maintain and execute automated test scripts using Selenium
Automate UI and Services
Work on BDD and TDD framework
Ability to write database queries and establish DB connections to execute automation scripts
Should be able to develop framework related functions and reusable libraries
Skills
Technology Stack: Core Java, Selenium Webdriver, OOPS concept, Git, Maven, Jenkins, Cucumber
Proficient in Java OOPs and other basic concepts of Java
Experience Range: 4 to 7 Years
About Us:
HighRadius offers cloud-based Autonomous Software for the Office of the CFO. More than 700 of the world's leading companies have transformed their order to cash, treasury and record to report processes with HighRadius. Our customers include 3M, Unilever, Anheuser-Busch InBev, Sanofi, Kellogg Company, Danone, Hershey's and many more.
We at HighRadius firmly believe that a product is only as good as the people behind it. Whether it's product development, customer support, sales or operations, all our employees see the direct impact of their work. As one of the fastest growing FinTech software companies and a leader in the Fortune 1000 space, HighRadius focuses on hiring talented and motivated people from diverse backgrounds.
If you want to channel your ambition and drive for success, you belong with HighRadius! Check out our company's website to learn more about our fun culture, great benefits, read customer and employee testimonials, and more!