Linux SME/Architect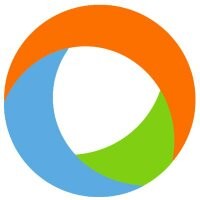 HighRadius
IT
Hyderabad, Telangana, India
Posted on Monday, May 1, 2023
Job Summary:
Operating System Architect will lead the development and implementation of pre-configured and standardized images of Linux operating system(Golden Image) that can be used as a template to deploy virtual machines (VMs) and containers in HighRadius cloud/On-premise environments. The ideal candidate will have experience in designing and implementing large-scale operating system deployments, particularly in the context of cloud and virtualized environments.
Responsibilities:
Work with stakeholders to define requirements and design the architecture of the golden image

Develop and implement automated deployment and configuration tools for the golden image

Ensure the golden image meets security and compliance requirements

Develop and implement testing strategies to ensure the quality of the golden image

Provide documentation and training materials for the use of the golden image by other teams

Collaborate with other teams to integrate the golden image into existing workflows and processes

Stay up-to-date with the latest developments in RockyLinux and CentOS, and incorporate new features and improvements into the golden image as appropriate

Develop and maintain relationships with key stakeholders, including vendors and open-source communities
Desired requirements:
Bachelor's or Master's degree in Computer Science or a related field.
Strong experience with Linux operating systems, particularly RockyLinux and CentOS
Expertise in designing and implementing large-scale operating system deployments in cloud and virtualized environments
Experience with configuration management tools such as Ansible, Puppet, or Chef
Familiarity with security and compliance requirements for enterprise environments
Preferred:
Experience with containerization technologies such as Docker and Kubernetes
Knowledge of scripting languages such as Python or Bash
Familiarity with cloud platforms such as AWS, Azure, or GCP
Contributions to open-source communities related to RockyLinux and CentOS
About Us:
HighRadius offers cloud-based Autonomous Software for the Office of the CFO. More than 700 of the world's leading companies have transformed their order to cash, treasury and record to report processes with HighRadius. Our customers include 3M, Unilever, Anheuser-Busch InBev, Sanofi, Kellogg Company, Danone, Hershey's and many more.
We at HighRadius firmly believe that a product is only as good as the people behind it. Whether it's product development, customer support, sales or operations, all our employees see the direct impact of their work. As one of the fastest growing FinTech software companies and a leader in the Fortune 1000 space, HighRadius focuses on hiring talented and motivated people from diverse backgrounds.
If you want to channel your ambition and drive for success, you belong with HighRadius! Check out our company's website to learn more about our fun culture, great benefits, read customer and employee testimonials, and more!