Senior Manager - Product Marketing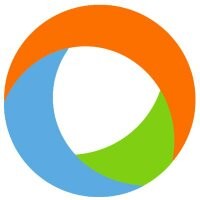 HighRadius
Marketing & Communications, Product
Southern Asia · East Asia · Oceania
Posted on Friday, March 31, 2023
About the Role
Product Marketing is the connective tissue between Product Management, Sales, and Marketing. Product Marketing Managers (PMMs) are expected to go deep and understand the product, develop a strong understanding of our audience (both software buyers and functional users), and combine this into creating a compelling narrative for the product and communicating it through our company's go-to-market machinery.
PMMs are expected to work across sales, marketing, product management, implementation, and customer success teams to understand not just the features but also the overall business advantage that our solutions create for our clients. PMMs use this insight to deliver this information to prospective clients in a way that is easy to access, simple to understand, and highly believable.
The role is based out of the Hyderabad location, remote work option is not available for this position
Responsibilities
Product Messaging:

Build differentiated product messaging that highlights our unique value proposition

Competitive Intelligence:

Understand market segments, buyer personas and competitive landscape

Product Positioning:

Collaborate with Product Management team to develop core product content assets that resonate with the target audience and differentiates the offerings from the competitor

Content Creation:

Partner with the Content Marketing team to create compelling Thought Leadership and GTM content, including blog posts, whitepapers, videos and more

GTM Strategy:

Work with ABM, Online Marketing teams to develop and execute demand gen program with an objective to drive awareness and pipeline growth

Analyst Reports Amplification:

Support Analyst Relations team to drive analyst reports (Gartner, Forrester and more) amplification by partnering with Online Marketing, Sales and ABM teams for lead gen

Sales Enablement:

Build and maintain sales enablement materials like one-pagers, data sheets, competitive battle cards and more; to help them effectively sell

Case Studies:

Collaborate with Customer Success team to develop customer testimonials and case studies
What we are looking for
Minimum 5-8 years of Product Marketing experience in a B2B SaaS organizations, with demonstrated success in developing and executing go-to-market strategies that drive revenue growth

Excellent communicator and storyteller - passionate about sharing knowledge and engaging with cross-functional teams and senior leadership

Proactive and strategic but also implementation-focused; ready to roll up the sleeves and make an impact right away

Ability to work in a fast-paced, dynamic environment with changing priorities and deadlines
About Us:
HighRadius offers cloud-based Autonomous Software for the Office of the CFO. More than 700 of the world's leading companies have transformed their order to cash, treasury and record to report processes with HighRadius. Our customers include 3M, Unilever, Anheuser-Busch InBev, Sanofi, Kellogg Company, Danone, Hershey's and many more.
We at HighRadius firmly believe that a product is only as good as the people behind it. Whether it's product development, customer support, sales or operations, all our employees see the direct impact of their work. As one of the fastest growing FinTech software companies and a leader in the Fortune 1000 space, HighRadius focuses on hiring talented and motivated people from diverse backgrounds.
If you want to channel your ambition and drive for success, you belong with HighRadius! Check out our company's website to learn more about our fun culture, great benefits, read customer and employee testimonials, and more!