People and Culture Manager, Poland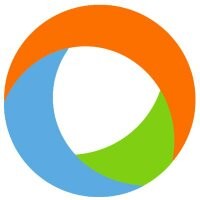 HighRadius
People & HR
Kraków, Poland
Posted on Friday, March 31, 2023
People and Culture Manager, Poland
Reports to: Director P&C EMEA
Summary: P&C Manager, Poland will be the People & Culture leader for our newest office in Krakow, Poland. This critical role will provide guidance for the company, leaders, employees and carry out all of the HR-related activities. The ideal candidate will have expert knowledge of all employment matters and laws in order to provide "First Principles" guidance as a co-pilot to Senior Leaders while balancing the interests of the employees when creating new policies and programs. This leader is highly proactive about addressing people's issues and does not shy away from getting into the complexity of team dynamics with a goal of driving high performance and engagement.
Essential duties of the role include but are not limited to:
Supports a dotONE (1 in 1000) high performance culture by bringing the D20 (Disconnect-2-Zero) between employees and managers through ongoing coaching and feedback

Delivery of the new hire orientation and onboarding program, ensuring employees at all levels are enabled for success started with day 1 orientation.

Retention of Top Performers - Conducts proactive check ins, pulse surveys, stay interviews, round table discussions and develops action plans to champion progressive change.

Performance & Talent Management - Facilitates the performance review process and ensures talent management is ongoing and that managers are effectively delivering feedback and all performance related actions including promotions, improvement plans and terminations.

Employee Relations - Manage any works councils or legal HR actions for employees. Employee Event Coordination - Oversee the hosting of employee events, happy hours, training, off-site events.

People Operations - Develops policies, playbooks and programs in compliance with the law. Maintains employee data accuracy and executes all back-end HR processes related to employee changes.

Global Mobility - Manage the international transfer process of employees from other regions into Poland and vice versa.

Partners extensively with a global workforce (EMEA, India, US) including the Employee Experience team, Strategy & Operations, People Operations, and internal stakeholders.
Preferred Alignment to Core Values & Leadership Principles:
Win-Win-Win Mentality - Is proactive about addressing concerns and proposing balanced decision making between the employee, manager and company.

Speed & Accuracy of Decision Making through First Principles - Brings solutions and not challenges to the table during discussions. Relies on past experience to bring depth but customizes a solution to fit what HighRadius is trying to achieve.

Hop on the Roller Coaster & Grit - Can lead through changes, is humble enough to jump in and do everything from HR administrative duties to critical thinking sessions and agile enough to do it with a high sense of urgency.
Desired skills and experience:
Bachelor's Degree plus any applicable HR certifications

10+ years of progressive HR experience in high-growth organizations that embrace change

Must be fluent in business terminology for reading and writing in English and Polish (other languages are a plus - Dutch, French, German)

Extensive knowledge in local employment laws

High proficiency in Google Suite - Sheets, Docs, etc.

Comfortable with learning new technology and HR systems
About Us:
HighRadius offers cloud-based Autonomous Software for the Office of the CFO. More than 700 of the world's leading companies have transformed their order to cash, treasury and record to report processes with HighRadius. Our customers include 3M, Unilever, Anheuser-Busch InBev, Sanofi, Kellogg Company, Danone, Hershey's and many more.
We at HighRadius firmly believe that a product is only as good as the people behind it. Whether it's product development, customer support, sales or operations, all our employees see the direct impact of their work. As one of the fastest growing FinTech software companies and a leader in the Fortune 1000 space, HighRadius focuses on hiring talented and motivated people from diverse backgrounds.
If you want to channel your ambition and drive for success, you belong with HighRadius! Check out our company's website to learn more about our fun culture, great benefits, read customer and employee testimonials, and more!