SAP ABAP Developer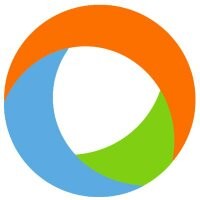 HighRadius
Software Engineering
Hyderabad, Telangana, India
Posted on Thursday, March 30, 2023
Being HighRadians, we pride ourselves in our people and products. We had a phenomenal journey of being a "Centaur", ranked on the Forbes 2020, 2021 & 2022 Cloud 100 list to positioning as a Leader in First-Ever Gartner Magic Quadrant for Integrated Invoice-to-Cash Applications, first Unicorn of 2020 to tripling our valuation to $3B+ - all within a year. We have given our scale and future plans to IPO.
HighRadius is looking for a Techno - Functional Consultant for SAP implementation role. We are currently experiencing tremendous growth for our cloud software solutions and are seeking candidates with SAP development background. This job profile will offer an individual the path to logically transform from a coding background into a client facing techno-functional profile.
As a Techno-Functional Consultant with expertise in SAP, you will be responsible for supporting the functional consultants in implementation of HighRadius Receivables OnDemand Cloud applications projects across the globe for clients with SAP ERP.
Responsibilities:
Understand functional specifications for SAP requirements of a client during the Project Blueprinting phase.
Develop and implement technical specifications for SAP requirements in ABAP.
Performing Unit testing for technical specifications developed and assisting the client teams in transferring the changes to their SAP lower & higher environments.
Active involvement during the Project Blueprint, Realization, Testing, Cutover, Go-Live & Hypercare phases.
Actively participate in debugging issues related to the Finance module of SAP.
Closely collaborate with functional leads & project management for multiple concurrently running projects.
Coaching and mentoring junior team members and other functional teams for repeatable project activities.
Willing to work as per US / Europe / ANZ time zones (12:30PM to 9:30PM IST)
Requirements:
Education: BE/B. Tech /BSc/MS/MCA/MTech
Minimum 3 years experience in SAP ABAP development
Experience in interacting with client base via daily/weekly calls or support processes.
Strong working knowledge in ABAP RICEF
Expertise in debugging issues related to SAP Finance module
Ability to work in a dynamic environment with a startup mentality which requires seamless collaboration with other teams.
Ability to prioritize tasks and deliver them without any impact to Project timelines and budget.
A strong desire to meet client's objectives.
Good analytical, communication and client facing skills.
Understanding of the Order to Cash (O2C) process and SAP functional areas in Finance (FI/CO) is a plus
About Us:
HighRadius offers cloud-based Autonomous Software for the Office of the CFO. More than 700 of the world's leading companies have transformed their order to cash, treasury and record to report processes with HighRadius. Our customers include 3M, Unilever, Anheuser-Busch InBev, Sanofi, Kellogg Company, Danone, Hershey's and many more.
We at HighRadius firmly believe that a product is only as good as the people behind it. Whether it's product development, customer support, sales or operations, all our employees see the direct impact of their work. As one of the fastest growing FinTech software companies and a leader in the Fortune 1000 space, HighRadius focuses on hiring talented and motivated people from diverse backgrounds.
If you want to channel your ambition and drive for success, you belong with HighRadius! Check out our company's website to learn more about our fun culture, great benefits, read customer and employee testimonials, and more!