Senior Consultant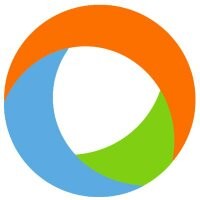 HighRadius
Sales & Business Development
Hyderabad, Telangana, India
Posted on Tuesday, March 21, 2023
Job Summary -
The Consultant is responsible for delivering the HighRadius Cloud product implementations of Fortune 1000 clients. He/She will be owning solutioning for client engagements throughout the project life cycle. The Consultant is also responsible for delivering the design for the project on time with high quality, value and inline with Client project objectives. This is a highly visible and complex role since the candidate will be the main point of contact for project design and work with Client SMEs and stakeholders and Client users across client organization. The candidate must have strong solutioning skills, well organized, detail-oriented, quality-minded and possess excellent written and verbal communication skills. He/She will be responsible for guiding other Consultants, Associate Consultants and Data Analysts to implement the design and achieve project objectives.
Responsibilities -
Perform blueprint design for one to many client projects for multiple HighRadius products. Gather business requirements, explore solution options, brainstorm solutions with internal team(s) and client team(s) wherever required to finalize design.

Oversee other consultants, Data Analyst and Associate Consultant to ensure solution is built per the agreed design.

Ultimately accountable for project success by ensuring client achieves business value through a well defined solution design and holding the Consultant/Associate Consultant/Data Analyst accountable to outcome metrics

Keep the Delivery Manager and/or Program Director honest and up to date on any potential risks related to Solution design and/or Project value.

Clear and crisp communicator who can own client communication and can drive fluidity between all internal and external stakeholders>

Ability to produce actionable deliverables, influencing stakeholders to make informed design and decisions- Act as voice of reason within HRC and client teams
Requirements -
Bachelor's or Master's Degree (from a top reputed university)

Strong solutioning, presentation and facilitation skills with small and large groups

Strong analytical skills with the ability to understand Fortune 1000 client business complexities and solution those

Overall 4 - 7 years of professional services experience - Combination of Solutioning and delivery management experience.

Minimum 2+ years of experience as Solution Architect/Technology Business Analyst/Functional Consultant or equivalent role preferably in a fast-paced consulting / professional services set-up.

Experience in following the established processes/standards/templates to achieve successful results.

Experience with Order-to-Cash(O2C) related business process is desirable
About Us:
HighRadius offers cloud-based Autonomous Software for the Office of the CFO. More than 700 of the world's leading companies have transformed their order to cash, treasury and record to report processes with HighRadius. Our customers include 3M, Unilever, Anheuser-Busch InBev, Sanofi, Kellogg Company, Danone, Hershey's and many more.
We at HighRadius firmly believe that a product is only as good as the people behind it. Whether it's product development, customer support, sales or operations, all our employees see the direct impact of their work. As one of the fastest growing FinTech software companies and a leader in the Fortune 1000 space, HighRadius focuses on hiring talented and motivated people from diverse backgrounds.
If you want to channel your ambition and drive for success, you belong with HighRadius! Check out our company's website to learn more about our fun culture, great benefits, read customer and employee testimonials, and more!