Sr Financial Technology Advisor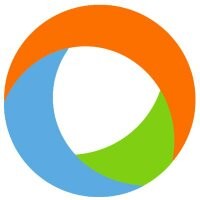 HighRadius
IT, Accounting & Finance
Hyderabad, Telangana, India
Posted on Tuesday, March 14, 2023
Job Summary:
We are looking for a Sales Development professional with experience of engaging with equivalent VP and C Level Executives. Your role is to convert Leads to Sales opportunities via Cold Calling, Social Media (LinkedIn) and Email campaigns.As the first line of communication with prospects, ideal candidates should possess a strong understanding of the sales process, excelling at researching leads, starting new relationships, and setting our sales closers up for success. You should be a quick learner with strong communication skills, and have the ability to showcase our offerings in a compelling way.
Responsibilties:
• Utilize Salesforce, cold calling, LinkedIn and email to generate new sales opportunities
• Identify prospect's needs and suggest appropriate products/services
• Build long-term trusting relationships with prospects to qualify leads as sales opportunities
• Update and maintain Salesforce CRM accurately
• Set up meetings or calls between (prospective) customers and sales executives
Requirements:
• Bachelor's degree and at least 5 years of relevant work experience
• 3+ years of sales experience, with a history of exceeding lead targets
• Strong communication skills via phone and email
• Proven creative problem-solving approach and strong analytical skills
• Experience working in the North America Market (Experience in SAAS/FinTech preferred)
• A strong understanding of both the Sales & the Marketing Funnel
• Open to work in North America Shift timings
• Proficiency with Salesforce or other CRM software
About Us:
HighRadius offers cloud-based Autonomous Software for the Office of the CFO. More than 700 of the world's leading companies have transformed their order to cash, treasury and record to report processes with HighRadius. Our customers include 3M, Unilever, Anheuser-Busch InBev, Sanofi, Kellogg Company, Danone, Hershey's and many more.
We at HighRadius firmly believe that a product is only as good as the people behind it. Whether it's product development, customer support, sales or operations, all our employees see the direct impact of their work. As one of the fastest growing FinTech software companies and a leader in the Fortune 1000 space, HighRadius focuses on hiring talented and motivated people from diverse backgrounds.
If you want to channel your ambition and drive for success, you belong with HighRadius! Check out our company's website to learn more about our fun culture, great benefits, read customer and employee testimonials, and more!