Manager- IT Procurement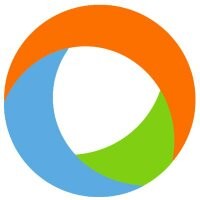 HighRadius
IT, Operations
Hyderabad, Telangana, India
Posted on Tuesday, February 14, 2023
Job Summary
Responsible for management of commercial and contractual aspects within the IT spend category. A key part of the role includes developing and maintaining successful relationships with suppliers, peers, and internal business partners.
Responsibilities:
Manage end to end commercial and procurement aspects within all IT categories like Hardware, Software, Outsourcing Services, Cloud and SAAS.
Ensure proper spend categorization.
Lead and execute end to end strategic/tactical projects, apply proper sourcing approach (single/sole sourcing/ competitive bidding) depending on scope & business requirements, draft detailed statement of work (SOW) covering performance measures- KPIs/ metrics, SLAs, acceptance criteria, commercials, risk/reward provisions etc.
Manage senior stakeholders and establish relationships
Advise internal business partners on end-to-end procurement process, policies, templates, RACI, deal risks, and possible risk mitigation steps as part of procurement process or contracting. Articulate pros and cons of, and requirements for various commercial & engagement model options (e.g. managed capacity, managed outcome, managed services, gain-share etc.) for a particular deal.
Ensure full Procure-to-Contract compliance with all applicable sourcing processes, policies, etc.
Independently execute RFP / RFQ processes for assigned categories including Contract negotiation, Vendor Selection, Contract Awarding.
Define and implement plans in line with category strategy, decision trees, play book. Leverage appropriate procurement/ sourcing tools.
Consolidate supplier base and pursue, where relevant, alternative sources ensuring uninterrupted supply of services, delivered in a cost effective and quality manner.
Conduct periodic market research for assigned category, incl. monitoring of market trends and supply/demand factors, legal dictates to help in the decision making process to meet the strategic goals of the organization. Answer contract commercial / rate card / legal / business term inquiries on existing contracts.
Establish regular communications with the key internal business partners, to ensure agreement and adoption of category strategies, on-going review of activities undertaken and maintenance of strong client service. Lead proactive Contract Renewal/ Expiry reviews, and re-source or amend per internal strategy.
Accurate and continuous collection and reporting of projects managed, contracts concluded and their associated expenditure and financial impacts.
Requirements:
Minimum 8 to 10 years of experience in sourcing or procurement.
Significant experience of procurement/ sourcing and contracting for Cloud Services.
Understanding of how to analyse a category cost structure
Strong negotiation and influencing skills, at same and higher level of organization.
Experience or good understanding of electronic procurement/ sourcing tools (Ariba,Ivalua, PeopleSoft, etc.).
Strong understanding of end-to-end Source/ Procure-to-Pay processes and tools.
Experience working within a very strong compliance and regulatory culture, driving policies and procedures, both internally and externally.
Strong risk and control culture and an understanding of Supplier Screening programs with the ability to evaluate and mitigate any associated potential business risk.
Strong presentation skills, including experience using Excel pivot tables and PowerPoint to support analytical techniques and presentation of data.
Ability to extract detailed procurement requirements from internal business stakeholders, and to translate business requirements into contract language.
Ability to proactively identify material, unmitigated business or contract risks on a particular deal, to articulate effectively to stakeholders, and to find appropriate solutions.
Tenacious and resilient approach. Skilled in building relationships; confident, firm, empowering and positive in his/her attitude towards people and of personal stature and reputation to ensure ready acceptance within the company and to create a favorable representation of the company department internally and to external parties.
Collaborative style, including experience navigating through matrix organizational responsibilities, organizational change, and working across all global regions, global time zones and teams to elicit successful and collaborative approaches and solutions.
Proactive, hands-on approach and strong organizational skills with capability to manage an increasing book of work over time and the ability to juggle multiple priorities and types of work.
Excellent English communication skills (verbal & written, incl. contracting) required
Engineering Graduate
About Us:
HighRadius offers cloud-based Autonomous Software for the Office of the CFO. More than 700 of the world's leading companies have transformed their order to cash, treasury and record to report processes with HighRadius. Our customers include 3M, Unilever, Anheuser-Busch InBev, Sanofi, Kellogg Company, Danone, Hershey's and many more.
We at HighRadius firmly believe that a product is only as good as the people behind it. Whether it's product development, customer support, sales or operations, all our employees see the direct impact of their work. As one of the fastest growing FinTech software companies and a leader in the Fortune 1000 space, HighRadius focuses on hiring talented and motivated people from diverse backgrounds.
If you want to channel your ambition and drive for success, you belong with HighRadius! Check out our company's website to learn more about our fun culture, great benefits, read customer and employee testimonials, and more!