EMEA Payroll/Benefits Partner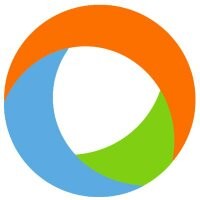 HighRadius
Accounting & Finance
Europe
Posted on Tuesday, November 1, 2022
Job Summary:
The Payroll/Benefits Specialist is an experienced Payroll Specialist who has managed multiple payrolls in different legal jurisdictions within Europe. This is someone that is a trusted co-pilot to leaders and an extension of the teams that they support.
Based out of London, Amsterdam or Krakow, the ideal candidate is a culture champion with a people first mentality and understands the importance of optimizing team performance for success.
Responsibilities:
Manage multiple payroll providers and build relationships to ensure employees are paid accurately and on time
Ensure data integrity of all employee personal data (including special categories of data)
Ensure all payroll processes are completed each month, accurately and in accordance with legal requirements (including where necessary, supporting with monthly reporting and posting of journals)
Managing administration of all employee benefits in EMEA, including relationship/account management with various businesses, to ensure the best possible benefits are provided, for the best possible process (healthcare, pensions, etc)
Support audit processes to ensure full, legal and policy compliance and audit readiness at all times
Win-Win-Win Mentality - Is proactive about addressing concerns and proposing balanced decision making between the employee, manager and company
Hop on the Roller Coaster Mentality - Humble enough to jump in and do everything from HR administrative duties to critical thinking sessions and agile enough to do it at warp speed
Global Mobility - Manage all administrative aspects of the international transfer process of employees
Requirements:
Bachelors degree or equivalent work experience in Payroll (benefits administration is preferable)
Managed payroll in multiple Countries including at least three of the following Countries (UK, Netherlands. Poland, France, Germany)
Experience of managing payrolls for secondees/internal transfers
5+ years of relevant professional experience
Strong communication and relationship building skills (will need to deal with multiple vendors, stakeholders)
Strong technical IT skills; experience with Google Suite is a plus
What's in it for you:
Be a part of an industry-defining business that is driving revolution in global financial supply chains
Work with a company with high-growth trajectory, fuelling diverse future career opportunities
Team-oriented atmosphere that promotes collaboration and shared success
Partner with large customers across Europe like Unilever, Shell, AXA, Adidas, AB InBev, L'Oreal and more
Joining a business that engenders fun, creativity and collaboration
About Us:
HighRadius offers cloud-based Autonomous Software for the Office of the CFO. More than 700 of the world's leading companies have transformed their order to cash, treasury and record to report processes with HighRadius. Our customers include 3M, Unilever, Anheuser-Busch InBev, Sanofi, Kellogg Company, Danone, Hershey's and many more.
We at HighRadius firmly believe that a product is only as good as the people behind it. Whether it's product development, customer support, sales or operations, all our employees see the direct impact of their work. As one of the fastest growing FinTech software companies and a leader in the Fortune 1000 space, HighRadius focuses on hiring talented and motivated people from diverse backgrounds.
If you want to channel your ambition and drive for success, you belong with HighRadius! Check out our company's website to learn more about our fun culture, great benefits, read customer and employee testimonials, and more!