Manager, Development (Western Region)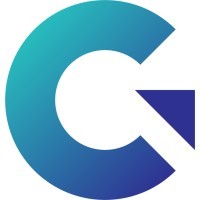 ConnectGen
Remote
Posted on Friday, April 7, 2023
ConnectGen is seeking a Manager, Development to drive the development of utility-scale wind, solar, and energy storage projects in the Western U.S. from the project identification stage through start of construction. ConnectGen has 4,000+ MW of early, mid, and late-stage projects across the Mountain West, the Pacific Northwest, and the Desert Southwest. Candidates can expect to be assigned a more specific geographic focus based on the candidate's experience, interest, and the needs of the company.
This role reports to the Director, Development, and is part of ConnectGen's West Development team. This is a hybrid position, with Houston location encouraged but not required. Remote candidates should expect to travel to Houston on a regular basis to maintain connectivity to the broader team, in addition to project-related travel.
KEY RESPONSIBILITIES
Mature one or more priority projects to construction-ready status by: Negotiating all necessary land rights required to construct and operate projects, including but not limited to surface leases, easements, crossing agreements, and mineral waivers. Securing all necessary local, state, and federal permits and authorizations required to construct and operate projects. Securing local agreements that address tax abatement, road use, decommissioning, community benefits, or other local matters. Working with the EPC team to progress technology selection, project design and engineering. Managing the effective transition of the project from the development phase to the construction phase.
Represent ConnectGen in the field and within project communities by: Educating landowners one-on-one and at community/stakeholder meetings and establish/maintain positive relationships with community stakeholders in support of project development.
Create and maintain project control tools such as project budgets, schedules, land status maps, and landowner databases
Contribute to strategic pipeline growth by identifying new greenfield wind, solar, and energy storage project opportunities while supporting M&A due diligence as needed
Perform regional market and competition analysis to support prospecting strategy
Collaborate with Interconnection Team to submit and manage interconnection requests for projects and oversee progress through the interconnection queue
Work with Energy Assessment Team to implement resource measurement campaigns
Support the Origination and Finance Teams in commercial marketing, financial analysis, and securing project financing
Ensure all project documentation is organized and maintained to support financing
Prepare periodic reports to management on project status or other requested information
Manage project level expenditures and invoice processing
Other duties as assigned
SKILLS/REQUIREMENTS
Keen, demonstrated interest in renewable energy
Strong organizational and project management skills
Strong written, verbal, and presentation skills
Strong analytic and problem-solving skills
Ability to manage multiple projects effectively while maintaining a high level of attention to detail
Ability to accomplish project goals by effectively collaborating with multi-functional teams
Ability to be self-motivated and perform effectively with minimal supervision
Ability to travel extensively by plane and by car and with short notice
For remote candidates, ability to travel regularly to the corporate headquarters in Houston
EDUCATION AND EXPERIENCE
Bachelor's Degree required
Minimum of 4 years of project development experience in the energy industry, with a preference for direct renewable energy project development experience
Candidates with equivalent complex, multi-stakeholder project management experience from other industries are encouraged to apply
GROWTH OPPORTUNITIES
ConnectGen has a strong commitment to professional development and promoting from within. Candidates in this role can expect to be given opportunities to grow and advance their careers beyond their current role, for example by:
-Mentoring and managing junior employees through internship and analyst programs
-Attending regional trade association meetings and conferences on behalf of ConnectGen
-Participating in internal commercial working groups recommending project pricing to executive team
-Recommending annual project goals and prioritization of efforts in geographic area of focus to Director and Vice President during periodic budgeting and planning exercises
ABOUT CONNECTGEN
ConnectGen is an independent renewable energy company founded in 2018 focused on developing high quality wind, solar and energy storage projects across North America. Based in Houston, Texas, our experienced team has developed, built and operated thousands of megawatts across North America.
WHY CONNECTGEN
ConnectGen offers an attractive total rewards package including competitive pay, annual bonus, long term incentives, health and welfare benefits, generous time off, paid holidays, flexible work and more! We have a strong commitment to fostering a culture of support, entrepreneurship, innovation, problem-solving, professional development and growth in a collaborative, team-oriented environment focused on projects that will impact the future of power generation infrastructure.