Third Party Risk Business Analyst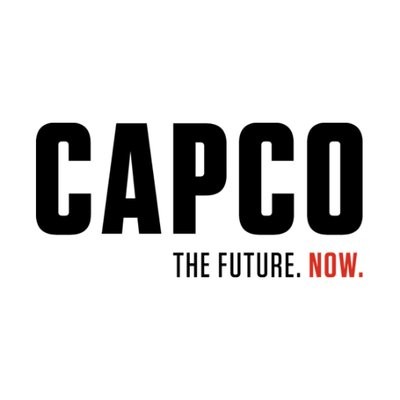 Capco
IT
Brussels, Belgium
Posted on Thursday, November 18, 2021
WHAT MAKES US DIFFERENT?
We are a global technology and management consultancy dedicated to the financial
services industry. Our professionals combine innovative thinking with unrivalled industry knowledge to offer our clients consulting expertise, complex technology and package integration, transformation delivery, and managed services, to move their organizations forward.
WHY WORK FOR CAPCO?
When you join Capco, you will work on engaging projects with some of the largest banks in the world, projects that will transform the financial services industry. We offer you opportunities for ongoing learning, a culture that's a true meritocracy and the freedom to be your authentic self at work.
As we grow, you will grow, and you can add value and make an impact right away.
» A work culture focused on innovation and creating lasting value for our clients.
» Ongoing learning opportunities to help you acquire new skills or broaden and deepen existing expertise.
» Our Capco Schools and leadership development programs are the heart of our global learning experience.
» A flat, non-hierarchical structure that will enable you to work on projects with senior partners and directly with clients.
» Potential opportunities to work in other locations and practice areas.
» An environment where work, leisure, social and professional life are in balance.
» A diverse, inclusive, meritocratic and international culture.
LET'S GET DOWN TO BUSINESS
The key role as Third Party Risk Business Analyst is to deliver specific high added value in outsourcing and third party risk management in the financial services industry (banking, market infrastructure, asset management, insurance).
The overall role is focused on the design and delivery of complex outsourcing and third party risk management framework and remediation plans.
More specifically, the job consists in:
Support the design and implementation of third-party risk operating models, identifying, evaluating, and providing solutions to evaluate complex ICT risks
Design policies and procedures that support the successful implementation of TPRM operating models
Facilitate process walkthrough discussions to document end-to-end business processes and functional requirements
Design technology enhancement requirements to support third-party risk management processes
Work cross-functionally with team members to support and drive a collaborative team environment
Create and design effective presentations as a means for communicating project and deliverable progress to clients
Perform sophisticated data analyses to understand client's business and identify key third party risks
Assist in the selection and tailoring of approaches, methods and tools to support third party risk management service offering
Lead the design, implementation, maintenance, and enforcement of third-party security risk management policies, procedures, and controls
Identify key program level metrics, e.g. key performance indicators (KPI) and key risk indicators (KRI) to measure the effectiveness of the program and measure the risk inherited by the organization
Partner with other stakeholders (Enterprise Risk Management, Procurement, Information Security, Legal) to effectively coordinate the execution of third-party controls and identify technology integration opportunities and lead proof of concept engagements
Build and nurture positive working relationships with clients with the intention to exceed client expectations
SHOW US WHAT YOU'VE GOT
Definitely show us:
Strong interest in all fields of ICT Risks in general and in third party risk management in particular
At least a first solid experience, and expertise within the domain of ICT Risk management or Non-Financial Risk (NFR),
Being able to work and liaise with various stakeholders, ranging from technical to non-technical
Excellent analytical, reporting and presentation skills
Exceptional interpersonal, team building, mentoring, and leadership skills with a demonstrated ability to gain the confidence and respect of senior level executives
Strong understanding of ICT risk management, integration with enterprise risk management, and the integration with business strategy
Understanding of leading third party risk management platforms and tools including but not limited to ServiceNow, Archer, OneTrust, MetricStream, etc., will be an added advantage
Fluency in English, French and/or Dutch
Good to show us:
Knowledge of, experience with EBA Guidelines on Outsourcing, or PRA SS2/21, or similar in nature and/or scope of applicability
Knowledge of applicable related legal & regulatory frameworks, local & European, general & industry-specific
Experience with third party risk governance frameworks, guidelines & policies design and implementation, training & awareness
Qualifications, certifications pertinent to ICT Risks Management (data privacy & protection, information & cybersecurity, third party and outsourcing risk management) is a big plus
Concrete experience, qualifications, certifications as a business analyst
NOW TAKE THE NEXT STEP
Working at Capco will offer you the platform and the opportunity to solve significant business issues and to contribute to transforming the world's most innovative financial services and ultimately forming the future of finance in delivering innovative solutions to our clients. In addition to the opportunity to continuously improve your skills, learning and development, Capco offers a competitive remuneration package and rewarding career opportunities.
If you are looking for a new challenge in Financial Services and you want to learn, want to grow, get recognized and contribute, then what are you waiting for?
Life comes down to a few key moments: this is one of them!