Process Expert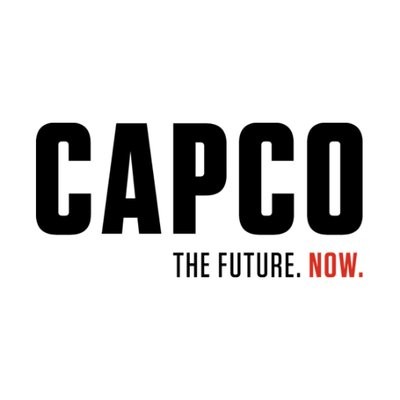 Capco
Kuala Lumpur, Malaysia
Posted on Friday, May 19, 2023
Capco, a Wipro company, is a global technology and management consultancy specializing in driving digital transformation in the financial services industry. With a growing client portfolio comprising of over 100 global organizations, Capco operates at the intersection of business and technology by combining innovative thinking with unrivalled industry knowledge to deliver end-to-end data-driven solutions and fast-track digital initiatives for banking and payments, capital markets, wealth and asset management, insurance, and the energy sector. Capco's cutting-edge ingenuity is brought to life through its Innovation Labs and award-winning be Yourself At Work culture and diverse talent.
We are experts in Banking, Capital Markets, Wealth and Asset Management
We are rapidly expanding our Insurance sector capability
We specialise in Digital Transformation, Data Management & Data Analytics, Business & Finance Transformation engagements, and IT transformation and Change programmes
We are committed to growing our business and hiring the best talent in the market
Our focus is on maintaining our agile and entrepreneurial culture
ABOUT THE JOB
You will be part of a Capco team working with clients in the Process Excellence space. You will be responsible for analysis, design, and consulting support, as well as developing an understanding of our client's strategic direction, issues, and project delivery. You will be the liaison between business and technical users, and work to ensure project timelines and milestones are met. Fitting that description, you will also need to be supremely motivated and able to work in a team where clients become colleagues too.
Role Overview
To aid our aggressive growth plans in Malaysia, Capco is looking for strong and dynamic individual with experience of deliverables/ responsibilities include:
Drives and executes the overall strategic transformation agenda
Provides thought leadership and steer to Operational Excellence efforts in close partnership with senior management.
Driving holistic change by coaching and empowering people through multiple levers including process reengineering, structural changes, digitisation, policy streamlining, targets and tracking, training, and accountability.
Excellent understanding of process management practices across multiple business lines & functions and proficiency in process improvement methodologies with strong stakeholder engagement skills
Delivers client-centric process improvements across the bank; and builds OE capabilities (via training & coaching).
RESPONSIBILITIES
Strategy
Contribute to formulation of Operation Excellence strategy
Establish a portfolio of initiatives to achieve target outcomes including driving broad bank-wide cultural transformation
Drive growth and branding of Operational Excellence in the bank, help embed bank wide culture of sustainable continuous improvement
Business
Support operational efficiency, process optimization and client journey initiatives
Establish and maintain a highly engaged working relationship with global and local business and functional lines
Support the establishment of ownership of initiatives and outcomes among business leaders
Support developing process culture and mindset across the bank
Processes
Identify process priorities and design, prepare and execute process improvement programs across the bank (geographies, business lines and functions)
Design and support transformation initiatives ensuring compliance with process / customer journey frameworks and ways of working
Own and execute Operational Excellence processes
Risk Management
Ensure that Operational Excellence proposed changes/reengineering do not compromise existing risks and controls and where required strengthen them
Ensure simplifies redundant, duplicate and unnecessary controls without value-added to effective risk management
Engage process and risk control owners upfront in design of process changes
Governance
Oversee delivery of Operational Excellence portfolio
Guide business / process owners and their teams in becoming self-sustaining in new process/ work environments
Have awareness and solid understanding of the regulatory framework
People and Talent
Champion and act as a role model of the Group's values and Work in collaboration with HR, Risk and Control partners.
Lead and support a change in mindset, building a culture of client centricity, agility, and accountability through standardised metrics and measurement
Ensure assigned Operational Excellence capacity is reviewed to enable delivery of client
Ensure the provision of on-going training & development, ensure that direct reports are suitably skilled and qualified for their roles and that they have effective supervision in place to mitigate any risk.
Set and monitor job descriptions and objectives for direct reports and provide feedback and rewards
Create a motivational and challenging environment for staff which is conducive to creativity and performance with customer centricity in mind.
Provide feedback on transformation leaders to their people leaders, as part of performance reviews
Regulatory and Business Conduct
Display exemplary conduct and live by the Group's Values and Code of
Take personal responsibility for embedding the highest standards of ethics, including regulatory and business conduct. This includes understanding and ensuring compliance with, in letter and spirit, all applicable laws, regulations, guidelines and the Group Code of
Lead the team to achieve the outcomes set out in the Bank's Conduct Principles: Fair Outcomes for Clients; Effective Financial Markets; Financial Crime Compliance; The Right Environment.
Effectively and collaboratively identify, escalate, mitigate and resolve risk, conduct and compliance
REQUIREMENTS
We are looking for exceptional talent with the following:
2-5+ years of experience with process management and improvements
Proven ability to prioritise issues within a large, rapidly changing environment and manage a wide variety/ high volume of tasks while maintaining quality delivery
Understands the operational environment, processes and controls needed to execute
Handles sensitive matters with discretion and confidentiality
A results-driven professional. Proven track record of achieving bottom-line results from process improvements. Takes ownership to deliver, with a high level of flexibility and a preparedness to 'roll up his/her sleeves' to get the job done. Proven success in holding individuals accountable for progress against agreed deliverables
Outstanding relationship building and ability to engage stakeholders at different levels of seniority and create followership. Ability to formulate joint 'win-win' agendas and follow them through to execution
Strong influencing and communication skills – oral, written and Proven success in communicating process terminology in a simple way
A team player; multi-culturally aware with a proven ability to work in a global service delivery model, with onshore and offshore resources
A proven ability to work independently, solve problems and make balanced judgments / decisions
Demonstrates ability to work with limited direction and multi-task without loss of quality
Ability to perform the role of 'Change/ Transformation Leader'
Confident and courageous to raise/escalate issues in a pro-active, professional, and timely manner
Demonstrates understanding of and commitment to the Group's core values