Regulatory Capital Reporting Analyst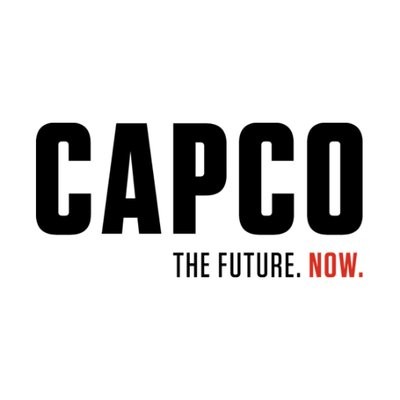 Capco
IT, Legal
Mumbai, Maharashtra, India
Posted on Friday, May 12, 2023
About Us
Joining Capco means joining an organisation that is committed to an inclusive working environment where you're encouraged to #BeYourselfAtWork. We celebrate individuality and recognise that diversity and inclusion, in all forms, is critical to success. It's important to us that we recruit and develop as diverse a range of talent as we can. We believe that everyone brings something different to the table – so we'd love to know what makes you different.
We are/have:
Experts in banking and payments, capital markets and wealth and asset management
Deep knowledge of financial services offerings, including e.g., Finance, Risk and Compliance, Financial Crime, Core Banking etc.
Committed to growing our business and hiring the best talent to help us get there Focused on maintaining our nimble, agile, and entrepreneurial culture
Domain: Investment Banking & Capital Market | Experience: 1 to 5 Years
Business Unit Overview:
Finance and Capital Reporting (FCR) is a key component of the Finance Department, which has an excellent reputation within the bank and externally. The unit is responsible for ensuring that the firm is adequately capitalized at all times against its risk-weighted assets as well as maintaining leverage asset levels under regulatory limits, identifying any threats to the viability of the firm helping the management identify appropriate actions and ensuring timely production of key balance sheet metrics as required by regulators. The unit covers areas as follows:
Group Reporting: Ensuring Financial statements are complete, accurate, prepared in a timely manner, and are in accordance with Generally Accepted Accounting Principles (GAAP) on a legal entity and a consolidated basis.
External Reporting: Ensuring regional regulatory returns are produced and submitted timely covering financial statements, capital ratios, leverage ratios and risk weighted assets on monthly/quarterly / annual basis
Daily reporting: Ensuring daily production of capital adequacy components such as counterparty credit risk, market risk, large exposure risk, settlement risk, CVA risk, leverage ratios, and management balance sheet to Senior management
Finance Policy: Provide guidance and support to the reporting teams on the interpretation of existing and future accounting and capital requirements
BAU Responsibility:
The role involves running daily capital adequacy calculations as per Basel 3 for counterparty/market/settlement/large exposure/leverage add-on risks. This will cover both current reporting processes and supporting automation, where needed.
COREP reporting – assisting with the preparation of PRA / EBA regulatory return submissions
Preparation and coordination of monthly capital signoffs with senior management
Responding to business / management-driven queries & requests
Improvement of data quality through upstream remediation
Ad-hoc / Project Responsibility
Assisting implementation of new regulations by working with IT and Change teams to deliver ideal solutions
Ensuring control environment is robust and implementing ongoing enhancements and improvements related to data transformation
Enhancing controls through supporting automation initiatives and reducing manual spreadsheets
Support team in updating necessary control metrics including but not limited to KPIs , EUCs and SOPs
Support in automation of current reporting requirements to eliminate manual touchpoints
WHY JOIN CAPCO?
You will work on engaging projects with some of the largest banks in the world, on projects that will transform the financial services industry.
We offer:
A work culture focused on innovation and creating lasting value for our clients and employees
Ongoing learning opportunities to help you acquire new skills or deepen existing expertise
A flat, non-hierarchical structure that will enable you to work with senior partners and directly with clients
A diverse, inclusive, meritocratic culture.
Up to 45 days notice period candidates are preferred